Programs
Art in Public Places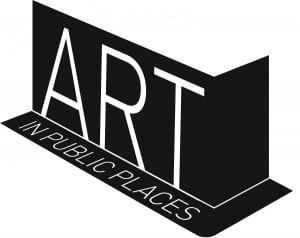 Art in Public Places (formerly Art in Vacant Spaces) was created to enliven the downtown with art, creating a more pleasing and vibrant environment for those who live, work, and shop here.
From 2015 – 2019, the White Plains BID partnered with Professor Warren Lehrer's senior level Community Design class at Purchase College, SUNY, along with poet and performer Judith Sloan. The goal of the project was to brighten downtown White Plains by improving the visual appearance of vacant storefronts, thereby enhancing the overall ambiance and pedestrian experience in the downtown. The poetry artworks featured in Art in Public Places were graphic and illustrative interpretations of text; this poetry is inspired by White Plains itself and is built on themes of positivity, resilience, and communal hope for the future.
White Plains Mayor Tom Roach said, "Art connects us with each other and with the world. It broadens our experiences and understanding. Contact with art is an important personal and societal experience. These installations will bring the thousands of people who come into the White Plains downtown each day into direct contact with art in places where you wouldn't necessarily expect to encounter it. We welcome this creative use of space in our downtown and the added vibrancy it brings to our city."
In 2022, the White Plains BID continued its goal of bringing public art to downtown White Plains by securing the sculpture "Harriet Tubman – The Journey to Freedom" by artist Wesley Wofford. The sculpture was be placed in Renaissance Plaza for public display from April 1 through June 30.

Press
Graphic Designers Place Art in Vacant Spaces | Purchase College News, November 15, 2016
Students Create Art in Vacant Spaces | Purchase College News, December 11, 2017
Purchase College, White Plains BID bring art to empty storefronts | Westfair Communications, Ryan Deffenbaugh, December 13, 2017
White Plains hosting Art in Vacant Places | The Journal News, Richard Liebson, January 5, 2017