WESTCHESTER'S FAVORITE JAZZ FESTIVAL RETURNS!
SEPT. 14-18, 2022
JazzFest White Plains is back with a stellar lineup of in-person programs. For its eleventh year, the festival remains true to its roots, presenting jazz from an outstanding roster that features musicians of local and national significance. On September 14-18, you'll hear some of today's hottest rising jazz stars.

A partnership between ArtsWestchester, the City of White Plains and the White Plains BID, JazzFest has become a signature White Plains event presenting free and affordable jazz experiences to jazz enthusiasts from Westchester and beyond.
---
FIVE-DAY SCHEDULE OF JAZZFEST EVENTS:
(artists and schedule subject to change)


WEDNESDAY, SEPTEMBER 14

12-1:30pm |FREE
Jazz at the Farmer's Market
White Plains Farmers Market, 59 Court St.
I'RO & The Afro Latin Exchange
Pedro Millan is a Puerto Rican/American saxophonist with a specialization in woodwinds. Born in Miami, Florida but raised in Trujillo Alto, Puerto Rico from youth till the age of twelve only to move back to Miami. Pedro completed his Masters Degree from the Prins Claus Conservatory at the Hanze University of Applied Sciences in the Netherlands and has played around the world with people like John Clayton, Gordon Goodwin, Wayne Bergeron, Conrad Herwig, Luis Bonilla, Michael Mossman, Eddie Palmieri, Bryan Lynch, Ignacio Berroa, Charlie Persip, David Steinmeyer and many more.
Downtown White Plains Jazz Stroll
Enjoy an early evening of music, food and cocktails at various venues in downtown White Plains. More details coming soon!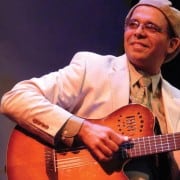 6pm |FREE
JazzFest Happy Hour at Fogo de Chão with Nanny Assis Trio 
$5 bites at restaurant bar from 4:30pm-6:30pm
Nanny Assis is a Brazilian- American percussionist, singer,composer, producer and guitarist Based in NYC Area.  In 2011 and 2017 , he was the recipient of the prestigious Brazilian International Press Award as "Best Singer of the Year."
THURSDAY, SEPTEMBER 15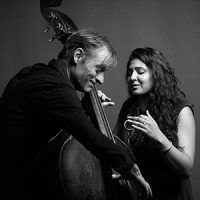 12-1pm | FREE
François Moutin & Kavita Shah Duo
Downtown Music at Grace, 33 Church Street, White Plains.

French bass virtuoso François Moutin and adventurous New York-born vocalist Kavita Shah will take listeners on an improvisational journey across both lyric-driven and wordless jazz standards and original music.

François Moutin is a Paris-born virtuosic bassist who received a doctorate in Physics at the age of 24 before choosing to become a professional musician. He was a member of the legendary Martial Solal Trio. At 29, he began co-leading the Quintet Moutin with his twin brother Louis, a project which later evolved into the Moutin Reunion Quartet. He has performed in every important European jazz festival, and toured in over 30 countries around the world.

Kavita Shah is a vocalist, composer and lifelong New Yorker hailed by NPR for her "amazing dexterity for musical languages." Like Moutin, Shah studied languages and literature at Harvard University before pursuing a Master's in Jazz at Manhattan School of Music. She was named Downbeat Magazine's Best Graduate Jazz Vocalist in 2012 and won the ASCAP Herb Alpert Young Jazz Composers Award in 2013

* For the safety of all audience, musicians, and staff, proof of vaccination and masks are required for entry to Downtown Music concerts. The events will take place in accordance with New York State and local health department guidelines.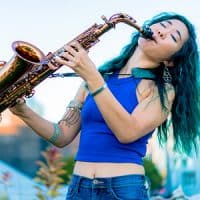 6:30pm
Grace Kelly Concert Reception with Via Garibaldi
White Plains Plaza, One North Broadway
(Performance & Reception Price: $75pp)

Join us for a one-of-a-kind concert reception with a live performance by Grace Kelly, an award-winning singer, saxophonist, and songwriter. With 13 acclaimed albums, she rocked the jazz world with her unique musical journey and her contagious exuberance on stage. Enjoy a welcome drink and an abundance of canapés provided by Via Garibaldi, an authentic Italian restaurant. Co-produced with Doug Panero Presents.

Ticket purchase includes:
• Live performance by Grace Kelly
• Prime viewing on the plaza
• Welcome drink
• Savory canapes and stations inclusive of tax and gratuity
* This performance will take place outdoors with advanced ticket purchase required for prime viewing. Patrons can also view the performance on the Plaza, but must bring their own chair. Space is limited and not guaranteed.

Photo by: Mehdi Hassine
Friday, September 16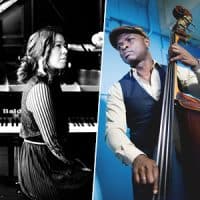 12pm |  FREE
Jazz at Noon: Miki Hayama & Richie Goods Ensemble
White Plains Public Library Plaza, 100 Martine Ave.

Jazz-funk bass extraordinaire Richie Goods and Grammy-nominated jazz pianist Miki Hayama join forces to present this very special 'Jazz at Noon' concert.

Miki Hayama born in Kyoto, Japan is a Grammy nominated jazz pianist, arranger and musical director, who lives in NYC. She is the first winner of The Yokohama Jazz Competition and has performed and shared the stage with many greats, including Kenny Garrett, Ralph Peterson, Sean Jones, Vincent Herring, Roy Hargrove, and Greg Osby, to name a few.

Bassist Richie Goods, one of the most versatile and accomplished bass players on the scene today, and the youngest person ever inducted into the Pittsburgh Jazz Hall of Fame, came to prominence while touring and recording with the late Mulgrew Miller, whom he credits for much of his success.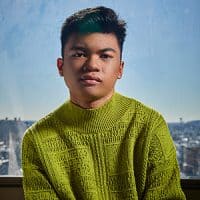 7 and 9pm
Joey Alexander Trio
ArtsWestchester, 31 Mamaroneck Avenue
($35/set | $65 for both | 7 & 9pm sets)

Three-time GRAMMY® Award-nominated Bali-born pianist Joey Alexander has accrued a lifetime of accolades. The pianist, composer and bandleader is one of the most emotive and compelling pianist-composers active on the scene today—including being the youngest artist ever nominated for a GRAMMY® Award in a jazz category, topping the Billboard Jazz Albums chart on multiple releases, earning profiles in The New York Times and 60 Minutes, and most recently being signed to Mack Avenue Records.
* ArtsWestchester requires proof of vaccination for entry to the gallery and related events. At this time we require that the public wear face coverings for all in-person programming. Code of Conduct and Covid-19 safety protocols are available here.
SATURDAY, SEPTEMBER 17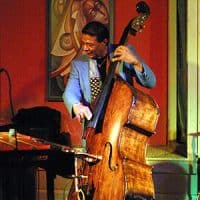 1-2:30pm | FREE
A workshop & conversation with Legendary Jazz Bassist Buster Williams
Music Conservatory of Westchester, 216 Central Avenue


7 & 9pm
The Buster Williams Quartet "Something More"
ArtsWestchester, 31 Mamaroneck Avenue
($35/set | $65 for both | 7 & 9pm sets)

Grammy Award-winning bassist Buster Williams is a jazz legend whose playing knows no limits. He has performed, recorded and collaborated with jazz giants such as Miles Davis, Herbie Hancock, Art Blakey, Betty Carter, Branford and Wynton Marsalis and many others. Williams tours frequently with his group Something More.

The Buster Williams Quartet "Something More" features Buster Willaims (bass), Steve Wilson (saxophone), Lenny White (drums) and George Colligan (piano/keyboard).
This concert is made possible in part with support from Mid Atlantic Arts.

* ArtsWestchester requires proof of vaccination for entry to the gallery and related events. At this time we require that the public wear face coverings for all in-person programming. Code of Conduct and Covid-19 safety protocols are available here.
SUNDAY, SEPTEMBER 18
12:30-6:45pm | FREE TO THE PUBLIC
White Plains Jazz & Food Festival
Mamaroneck Ave. (between Main St. and Martine Ave.)
** rain or shine **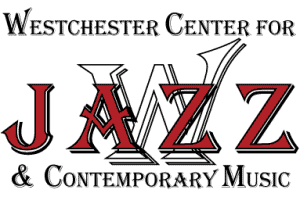 12:30-1:15pm
Westchester Center for Jazz & Contemporary Music
The Westchester Center for Jazz & Contemporary Music provides opportunities for musicians of diverse backgrounds, abilities and ages to develop their skills in jazz and other related musical forms. This performance features a selection of the Center's top student musicians and faculty.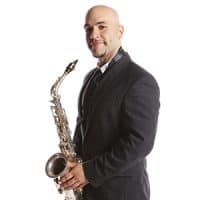 1:45-2:35pm
Albert Rivera Quintet
Bronx born and raised saxophonist Albert Rivera, described by NPR's Owen McNally as "a modern jazz messenger," has been a consistent force on a national and international level since finalizing his studies at The New School University's Jazz and Contemporary Music program. Downbeat Magazine called him and his band "part of the next wave in this jazz ritual." Rivera is a recipient of a Chamber Music America award and ASCAP Young Jazz Composers Award. He is currently Director of Operations at the Litchfield Jazz Camp.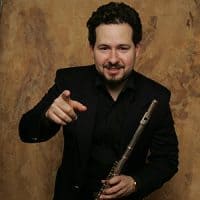 3:05–3:55pm
Carlos Jimenez Mambo Sextet
The Carlos Jimenez Mambo Orchestra, Westchester's hottest salsa band will get you out of your seat and onto the dance floor! Yonkers New York native, Carlos Jimenez, is an extraordinary flute player and vocalist as well as composer and band leader of Jazz, Latin jazz and Salsa. His family moved from New York to Villalba, Puerto Rico when he was six years old and it was there that his musical training began. Jimenez has performed all over New York state, across the country and toured internationally with artists Andy Gonzalez, Willie Rodriguez, Coto Pincheira, George Delgado, Bobby Sanabria, Adela Dalto, Willie Colon, Jimmy Delgado and many others!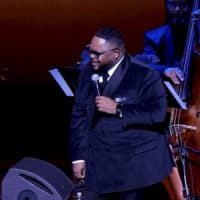 4:25–5:15pm
G. Thomas Allen Quartet
Award-winning vocalist, composer and music educator G. Thomas Allen (affectionately known as "Sir Thomas") was the first male winner of the Sarah Vaughn International Competition. Allen's work spans multiple genres: he is a former Los Angeles Opera artist and lead vocalist on the GRAMMY Award-nominated album Choirmaster (Motown Gospel 2020). Having such a diverse musical background has greatly contributed to Allen's unique approach to jazz — finding innovative ways for cross-genre experimentation, including the aesthetics of R&B, Pop, Gospel stylizing and operatic inflections, but always keeping the music swinging."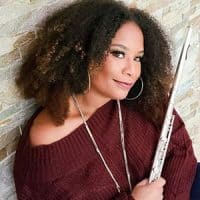 5:45–6:45pm
Ragan Whiteside and Friends
Flutist, vocalist and songwriter Ragan Whiteside is currently taking the Contemporary Jazz world by storm. Whiteside, originally from Mt. Vernon, got her first taste of music in elementary school, where she played drums, piano and violin. It was a desire to be in the marching band that put the flute in her hand at age eight. With her unique style and soulful vibe, this triple-threat is bringing the flute back into mainstream focus.


To Go Menu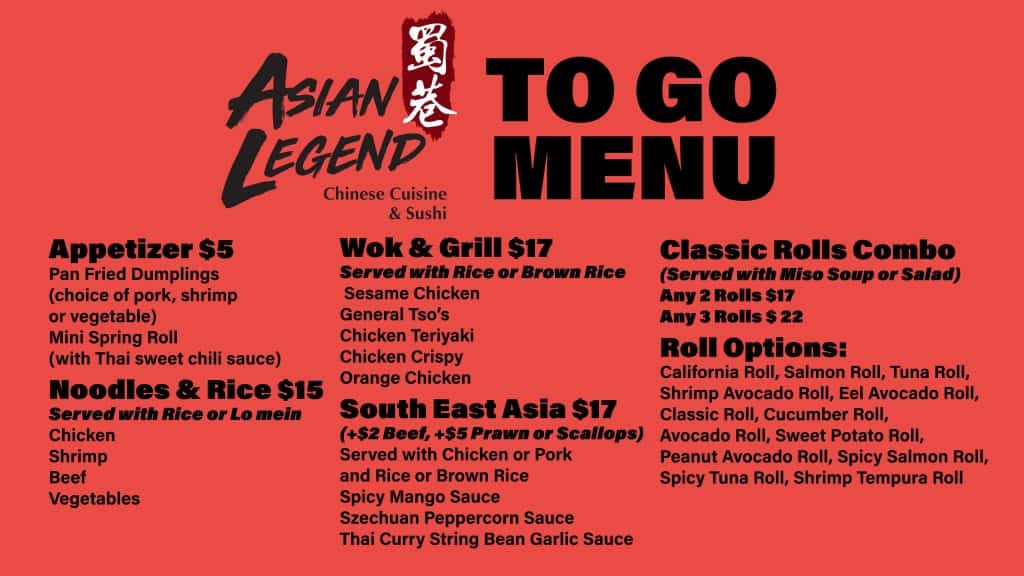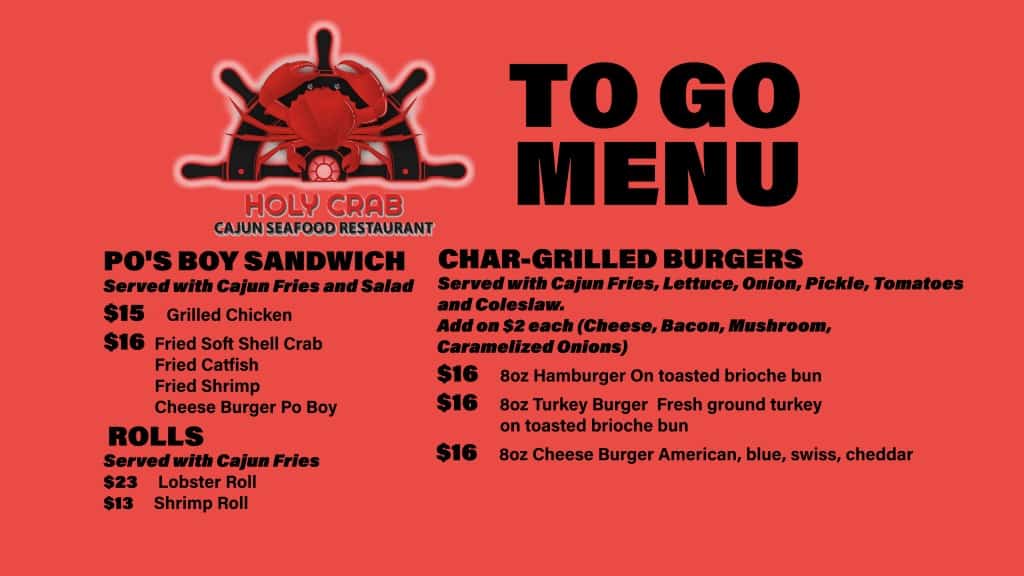 ---
THANK YOU TO ALL OUR SPONSORS: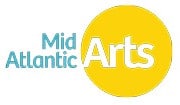 This engagement of Buster Williams & Something More is made possible through the ArtsCONNECT program of Mid Atlantic Arts with support from the National Endowment for the Arts.

JazzFest White Plains is made possible by the New York State Council on the Arts with the support of the Office of the Governor and the New York State Legislature.


#WPJAZZFEST
---
---