WESTCHESTER'S FAVORITE JAZZ FESTIVAL RETURNS!
SEPT. 6-10, 2023
JazzFest White Plains returns brighter than ever with more than 15 live performances over five days. Enjoy music by emerging talent and world-class artists including four Grammy Award winners.

A partnership between ArtsWestchester, the City of White Plains, and the White Plains BID, JazzFest has become a signature White Plains event presenting free and affordable experiences to jazz enthusiasts from Westchester and beyond.
---
FIVE-DAY SCHEDULE OF JAZZFEST EVENTS:
(artists and schedule subject to change)


WEDNESDAY, SEPTEMBER 6

12 – 2:00 pm |FREE
Aaron Seeber Quarter
White Plains Farmers Market, 59 Court St.
Aaron Seeber is making his name as an emerging jazz drummer in New York City. Seeber, a graduate of SUNY Purchase, studied jazz drums under the tutelage of renowned instructors Kenny Washington and John Riley. As a performer, he has shared the stage with greats Eric Reed, Pete Malinverni, Cyrille Aimée, Paul Bollenback, Bruce Harris, Gary Smulyan, and many others. He has performed internationally with The Warren Wolf Trio and nationally with the Grammy Award-winning group The New York Voices. He leads his own Quintet at Smalls Jazz Club and recently recorded his debut record First Move, featuring Warren Wolf, Tim Green, Sullivan Fortner, and Ugonna Okegwo.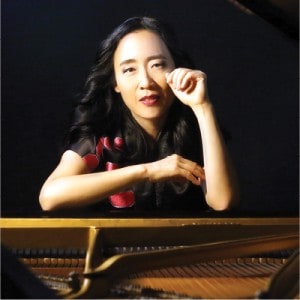 12 – 1:00 pm |FREE
Helen Sung presents PUSH
33 Church Street, White Plains
Helen Sung is an acclaimed jazz pianist and composer, and a 2021 Acclaimed jazz pianist/composer Helen Sung presents PUSH, a solo piano program that celebrate the music and artistry of landmark women in jazz. Sung, a native of Houston, Texas, set aside her classical piano upbringing after a jazz epiphany during her undergraduate studies at UT Austin. She went on to become part of the inaugural class of the Thelonious Monk Institute at the New England Conservatory of Music. Her newest album Quartet+ (Sunnyside Records) was included on DownBeat's "Best of 2021 Albums" list. In addition to her own band, Sung has performed with such luminaries as the late Clark Terry, Wayne Shorter, Ron Carter, Wynton Marsalis, Regina Carter, Terri Lyne Carrington, Cécile McLorin Salvant, and the Mingus Big Band. Sung was named a Guggenheim Fellow in 2021. About Helen Sung.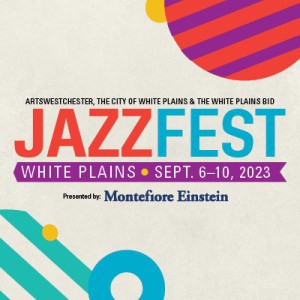 5:30pm – 8:30pm | Jazz Stroll White Plains presented by
the White Plains Bid
each set is approximately one hour, no cover charge

5:30pm | Doug Munro and La Pompe Attack
Red Horse by David Burke | 221 Main Street
Two-time Grammy nominee and NAIRD award winner, guitarist/educator/composer/author Doug Munro, leads his spirited octet, the La Pompe Attack, through a swaying mix of originals and tried and true chestnuts for a mix that neither challenges nor fatigues, but simply lowers the blood pressure, takes a few deep breaths, and pours a glass of wine for the weary. 
About Doug Munro and La Pompe Attack.
6:30pm | Joe Boykin & Friends
Shiraz Kitchen & Wine Bar | 80 Mamaroneck Avenue
Joe Boykin returns to White Plains JazzFest! He first learned music as a child from his father, who sang gospel, and on visits to his uncles in Savannah, Georgia, where music was part of every family gathering. In 1980, he sang with the doo-wop group the Exhilarations, which did backing vocals for Bobby Womack and Millie Jackson. He has developed a close rapport with talented musicians in the Greenburgh and White Plains communities, forming an ensemble that interprets blues, jazz, R&B and related styles.
7:30pm | L'Artise Lynette Washington
Colombia House Restaurant | 175 Main Street
The award-winning vocalist presents an evening of Jazz standards and more.
Lynette Washington is a native New Yorker, born and raised in Brooklyn, New York. Her extensive music career in jazz, r&b, and gospel, has taken her across the globe travelling as far as Australia. Her gift and ability to sing in several languages including Russian, Italian, Hebrew, Yiddish, French & Portuguese has made Ms.
Washington a sought after singer for many years.
THURSDAY, SEPTEMBER 7 (Sold out)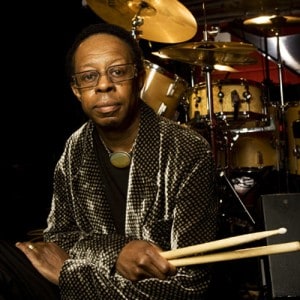 6:30 PM | Louis Hayes Quartet, including dinner served by Via Garibaldi
(David Hazeltine on Keyboard, Dezron Douglas on Bass, Abraham Burton on Sax)
Dinner under the Stars at White Plains Plaza, One North Broadway, White Plains
(Performance & Dinner Price: $65pp)
Patrons can also view the performance on the Plaza, but must bring their own chair. Space is limited and not guaranteed.
Join us for a one-of-a-kind dinner performance with the 2023 NEA Jazz Master and legendary drummer Louis Hayes.
About Louis Hayes http://www.louishayes.net/
Advance price includes:
Live performance
3- course family style dinner (inclusive of tax & gratuity)
Prime seating on the plaza
Menu
Appetizer:
Mixed Greens Grape, tomatoes, onions, olives, cucumbers
Spiedini alla Romana mozzarella, capers, white wine sauce
Margherita Tomato, sauce, mozzarella
Main Course:
Fioreti Rustica, Mushrooms, peas, light pink sauce
Chicken Scarpariello, Sausage, roasted garlic, hot cherry peppers
Pesto Crusted Sea bass
Sides:
Dessert:
Chocolate Croissants
Coffee & Tea
Please purchase tickets ahead of time. Each table has an eight-person maximum. If you have a party larger party than eight people, please call 914.328.5166.
Each ticket order will be treated as a separate table. So, if you purchase multiple tickets together, they will be grouped and considered as one table. It's important to note that every person attending the event must have a ticket. For example, if you buy four tickets, a table for four will be reserved exclusively for you and your group.
*** This performance will take place outdoors, with advanced dining reservations required for prime seating.***
Friday, SEPTEMBER 8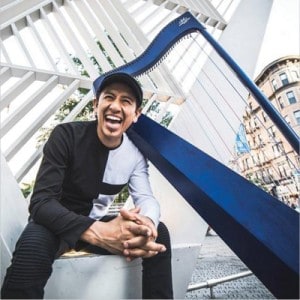 12 – 1:00 pm | FREE
Edmar Castañeda
White Plains Public Library
Library Plaza | 100 Martine Avenue
Colombian-born Edmar Castañeda has made a name for himself as the preeminent jazz harp virtuoso since arriving in the United States in 1994. Castañeda merges the jazz tradition with a diverse set of styles and genres. Singlehandedly, he has cemented the harp's place in jazz with innovative technique and heartfelt creativity through formidable collaborations with music titans such as Sting, Bela Fleck, John Scofield, John Patitucci, Pedrito Martinez, Paco De Lucia, and Paquito D'Rivera. About Edmar Castañeda.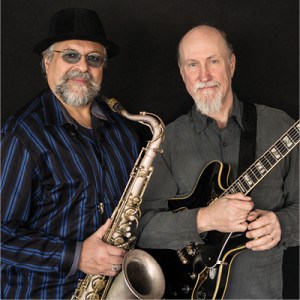 7 and 9:00 pm | ($45/set | $80 for both | 7 & 9pm sets) | (Members $40/set | $70 for both | 7 & 9) | (Children under 12 FREE)
John Scofield & Joe Lovano Quartet
ArtsWestchester, 31 Mamaroneck Avenue
Across more than three decades, a half-dozen albums, and hundreds of gigs, the partnership of Joe Lovano and John Scofield has defined contemporary jazz.
John Scofield is considered one of the most important guitarists and composers in jazz. Possessor of a distinctive sound and stylistic diversity, Scofield is a masterful improviser whose music falls somewhere between post-bop, funk-edged jazz, and R&B. He has prominently led his own groups in the international jazz and contemporary scenes, recorded more than 40 albums as a leader, and collaborated with current favorites and jazz legends, including Miles Davis, Pat Metheny, Charlie Haden, Herbie Hancock, Medeski, Martin & Wood, Bill Frisell, Brad Mehldau, Dave Holland, and Phil Lesh, to name a few.
Cleveland native Joe Lovano stands out as one of the most successful saxophonists in jazz today. He has distinguished himself for some three decades as a prescient and path-finding force in the arena of creative music. Lovano has earned praise, not just for his tone and improvisational abilities but also for his forward-thinking presentation of new musical ideas and ensemble concepts. From his work with Gunther Schuller on Streams of Expression to his work as Gary Burton Chair of Jazz Performance at Berklee College of Music, he continually challenges and pushes conceptual and thematic choices in his quest for new modes of expression and definitions of the jazz idiom. He has released 23 celebrated albums on the Blue Note label, including the 2008 Grammy-nominated Symphonica. About John Scofield and Joe Lovano.
SATURDAY, SEPTEMBER 9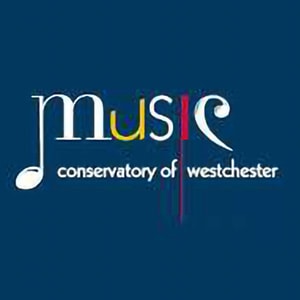 2:00 pm | FREE
The MCW Jazz Faculty Ensemble: A Tribute to Wayne Shorter
Music Conservatory of Westchester, 216 Central Avenue
The Music Conservatory of Westchester presents its jazz faculty ensemble, which will perform the music of saxophonist Wayne Shorter. Celebrating the music and life of this pillar of the jazz tradition are Hiroshi Yamazaki on piano, Mark Kraszewski on tenor sax, Alex Wintz on guitar, Jake Robinson on drums, and Miles Gilbert on bass. About the Music Conservatory of Westchester.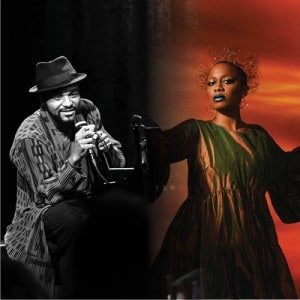 7 & 9:00 pm | ($45/set | $80 for both | 7 & 9pm sets) | (Members $40/set | $70 for both | 7 & 9) | (Children under 12 FREE)
Cécile McLorin Salvant & Sullivan Fortner
ArtsWestchester, 31 Mamaroneck Avenue
Cécile McLorin Salvant has developed a passion for storytelling and finding the connections between vaudeville, blues, folk traditions from around the world, theater, jazz, and baroque music. Salvant is an eclectic curator, unearthing rarely recorded, forgotten songs with strong narratives, interesting power dynamics, unexpected twists, and humor. She won the Thelonious Monk competition in 2010, is a three-time Grammy Award-winner for Best Jazz Vocal Album, and was the recipient of a MacArthur Fellowship and a Doris Duke Artist Award. Salvant's debut for Nonesuch Records, Ghost Song,  was released in March 2022 to critical acclaim, and has gone on to receive two Grammy nominations.
For the past decade, Sullivan Fortner has been stretching deep-rooted talents as a pianist, composer, band leader, and uncompromising individualist. The Grammy Award-winning artist from New Orleans received international praise as both a key player and producer for his collaborative work on The Window (Mack Avenue, 2018) alongside vocalist-composer Cécile McLorin Salvant. In addition to associations with Wynton Marsalis, Paul Simon, Diane Reeves, Etienne Charles, and John Scofield, Fortner's frequent and longtime collaborators have included Dee Dee Bridgewater, Stefon Harris, Kassa Overall, Nicholas Payton, Billy Hart, Fred Hersch, the late Roy Hargrove, and many others. About Cécile McLorin Salvant and Sullivan Fortner
SUNDAY, SEPTEMBER 10
12:30-7:30 pm | FREE TO THE PUBLIC
White Plains Jazz & Food Festival
Mamaroneck Ave. (between Main St. and Martine Ave.)
** rain or shine **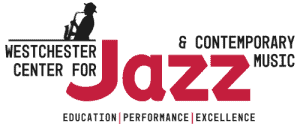 12:30-1:15pm | Westchester Center for Jazz & Contemporary Music
The Westchester Center for Jazz & Contemporary Music provides opportunities for musicians of diverse backgrounds, abilities and ages to develop their skills in jazz and other related musical forms. This performance features a selection of the Center's top student musicians and faculty. Learn more about The Center here.
---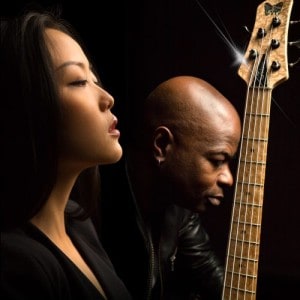 1:45-2:45pm | Richie Goods & Chien Chien Lu
Bassist Richie Goods, one of the most versatile and accomplished bass players on the scene today, is the youngest person ever inducted into the Pittsburgh Jazz Hall of Fame. He came to prominence while touring and recording with the late Mulgrew Miller, whom he credits for much of his success. Goods went on to make a name for himself through recording and touring with a variety of jazz and popular artists, including Sting, The Headhunters, Louis Hayes, Lenny White, Milt Jackson, Whitney Houston, and Christina Aguilera. His lengthy discography also includes Grammy Award-winning and platinum albums by Alicia Keys and Common.
Chien Chien Lu is a vibraphonist, contemporary percussionist, and composer whose Taiwanese upbringing, classical music education, and passion for R&B grooves crystallize into a fresh and distinctive approach to contemporary jazz. Lu's fierce authenticity and jazz mastery shine on her September 2020 debut solo project, The Path, which spent 20 weeks on the Jazz Week's Top 20 charts, earned three Golden Melody Awards nominations, four Golden Indie Music Awards nominations, and led to Lu being named the "vibraphone rising star" in Downbeat Magazine's 69th Annual Critics Poll.
---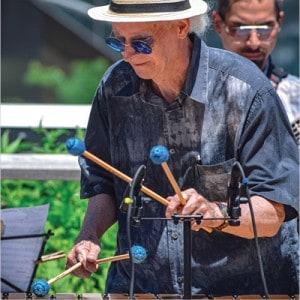 3:15 – 4:15 pm | Mike Freeman ZonaVibe
Vibraphonist and composer Mike Freeman have been a part of the New York jazz and Latin music scenes for decades. His recordings of original music include tributes to Cal Tjader, Tito Puente, and NEA Jazz Master Bobby Hutcherson. Freeman's recordings have received national and international attention and extensive radio airplay, charting on jazz, contemporary jazz, and World Music radio. Freeman is also known for his work and recordings with several acclaimed Latin groups. He has worked extensively with legendary percussionist Ray Mantilla's Good Vibrations Band, Ray's Tres Amigos, and as a regular guest with Space Station.
---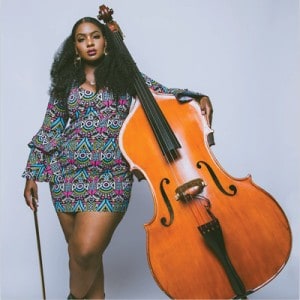 4:45 – 5:45 pm | Endea Owens & The Cookout
Detroit-raised recording artist, bassist, and composer Endea Owens is known as one of jazz's most vibrant emerging artists. She has been mentored by jazz icons Marcus Belgrave, Rodney Whitaker, Ron Carter, and more. Owens has toured and performed with Wynton Marsalis, Jennifer Holliday, Diana Ross, Solange, Jon Batiste, Dee Dee Bridgewater, and Steve Turre, to name a few. In 2018, She graduated from The Juilliard School and joined The Late Show with Stephen Colbert as a member of the show's house band, Stay Human. Since then, Owens has won an Emmy Award, Grammy Award, and George Foster Peabody Award. In 2020, she founded Community Cookout, a nonprofit organization that provides meals and music to underserved neighborhoods in NYC. To date,  the organization has helped feed close to 3,000 New Yorkers and has hosted more than a dozen free music concerts.
---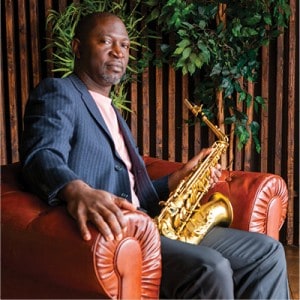 6:15 – 7:15 pm | Mike Phillips
Mount Vernon native and contemporary jazz saxophonist Mike Phillips is one of the most electrifying instrumentalists today. Phillips combines smooth, romantic riffs with a funky, hip-hop-influenced sound. He is the first musician signed by Michael Jordan to the Nike Jordan Brand and is the only musician in the world to have recorded and toured with all of the legendary "Big Three" of American soul and pop music: Michael Jackson, Prince, and Stevie Wonder. He has also distinguished himself with his own albums, including 2005's Uncommon Denominator and 2020's Pulling Off the Covers.
THANK YOU TO ALL OUR SPONSORS:


#WPJAZZFEST
---
---