As a tribute to Harriet Tubman's favorite sweet treat, White Plains BID is featuring menu items with strawberries from downtown restaurants!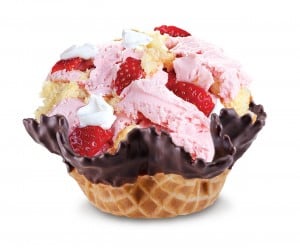 Cold Stone Creamery
25 Mamaroneck Avenue
(914) 220-0160
Our Strawberry Blonde: strawberry ice cream with graham cracker pie crust, strawberries, caramel and whipped topping
Surrender to Strawberry: strawberry ice cream with yellow cake, strawberries and whipped topping
Sprinkleberry: strawberry ice cream and rainbow sprinkles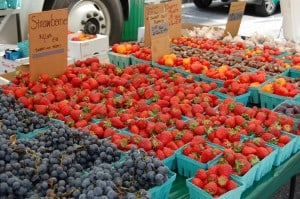 White Plains Farmers Market
Wednesdays from 8:30am to 3:30pm
Located on Court Street between Main Street and Martine Avenue, around the corner from the "Harriet Tubman: Journey to Freedom" sculpture. Local farmers and vendors offer a wide assortment of plants, home baked goods, breads, honey, fish, prepared foods, and fresh produce – including strawberries!
Freckles Juice
5 City Place, City Center, 2nd Floor
(914) 949 – 8111
Island Rush Smoothie: kale, mango, strawberry, pineapple juice
2 Little Birds Smoothie: strawberry, banana, orange juice
Belize It: mango, strawberry, banana, pineapple juice
Island Breezy: strawberry, peach, orange, lime, coconut water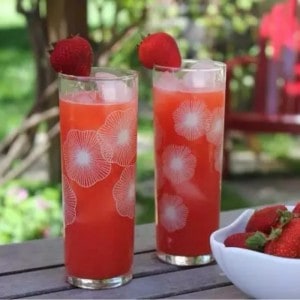 Hastings Tea & Coffee Lounge
235 Main Street
(914) 428-1000
Strawberry Black Tea Lemonade: Freshly brewed black tea with 100% crushed strawberry and lemonade. Refreshing drink with caffeine.
The Iron Tomato
57 Mamaroneck Avenue
(914) 328-9400
Iron Tomato Salad: baby arugula, pineapple, strawberries, shredded coconut and mandarin orange dressing
Summer Salad: romaine lettuce, strawberries, grapes, blueberries, raspberries and walnuts.
J-Joe Berrylicious
55 Church Street
(914) 358-1113
Smoothies: Strawberry, Strawberry Banana, Strawberry Blueberry
Three Waffles with Fresh Fruit Breakfast: 3 waffles with banana, strawberries, and blueberries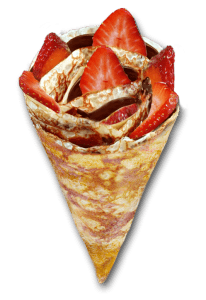 T-Swirl Crepe
151 Mamaroneck Avenue
(914) 358-9295
Strawberry Nutella Crepe: sliced strawberries, sliced bananas, nutella
Strawberry Banana Crepe: sliced strawberries, sliced bananas, custard cream, whipped yogurt, chocolate pearls, crushed pistachio
Matcha Chocolate Truffles Crepe: sliced strawberries, chocolate truffles, matcha custard cream, whipped yogurt, chocolate sauce, crushed pistachio
Wild Berries Crepe: sliced strawberries, blueberries, raspberries, custard cream, whipped yogurt, chocolate pearls, granola
Matcha Azuki Bean Crepe: sliced strawberries, red bean, matcha custard cream, whipped yogurt, matcha ice cream (gelato), almonds, chocolate Pocky sticks
T-Swirl Fruits Cocktail Crepe: sliced strawberries, sliced bananas, blueberries, raspberries, mango, custard cream, whipped yogurt, crushed pistachio, chocolate pearls
TVB by Pax Romana
171 East Post Road
(914) 831-3303
Misticanza Salad: mesclun salad, caramelized walnuts, strawberries, raspberry dressing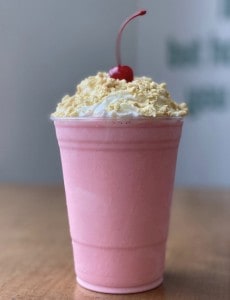 Walter's Hot Dogs
186 Mamaroneck Avenue
(914) 397-9406
Strawberry Milkshakes:
Strawberry Shortcake Milkshake
Strawberry Milkshake (classic recipe)
Strawberry Cowboy Shake (extra thick)
Add Whipped Cream +.50¢
Add Malt +.50¢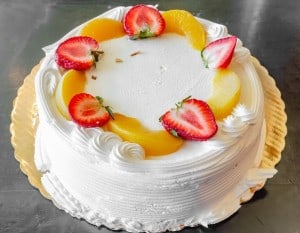 Via Garibaldi
1 North Broadway
(914)-468-1888
Pizza: Nutella Banana and Strawberries
Salad: mesculin raisins, apples, pears, walnuts, strawberries, sweet balsamic
Dessert: Tres Leches with strawberries and peach
Whale Tea
148A Mamaroneck Avenue
(914) 380-8759
Strawberry Fresh Milk
Strawberry Fresh Milk Tea
Milk Foam Strawberry Tea
Strawberry Slush