September 11-15: JazzFest
Returning to the City of White Plains for its eighth year, 2019 JazzFest White Plains is a five-day celebration of jazz for music lovers of all ages.
A partnership between ArtsWestchester, the City of White Plains and the White Plains BID, JazzFest has become a signature White Plains event of free and affordable jazz performances attracting jazz enthusiasts from throughout Westchester and beyond. The White Plains Jazz Fest offers concerts at a variety of White Plains venues throughout the week culminating in the highly-anticipated Jazz & Food Festival on Mamaroneck Avenue on Sunday, September 15.
---
Wednesday, September 11
•  Noon | Nanny Assis Trio - Downtown Music at Grace Church, 33 Church St.
•  12:30pm | Kristina Koller - Court Street Farmer's Market, 59 Court St.
•  5:30-9:30pm | Downtown White Plains Jazz Stroll*
5:30pm  Mediterraneo White Plains (189 Main St.) - Albert Rivera Quartet
6:30pm  Morton's The Steakhouse (5 Mamaroneck Ave.) - Pablo Mayor's Folklore Urbano NYC Trio
7:30pm  The Ritz-Carlton, Westchester (3 Renaissance Square) - The Brian Carter Quartet
8:30pm  Sunset Restaurant Bar (49 Mamaroneck Ave.) - Gilberto Colon Jr. & Ensalada De Pulpo
*Free admission to all venues.
*All performances subject to change without notice
---
Thursday, September 12
•  12pm | Jazz at Noon: Eunha So Quartet - White Plains Public Library Plaza, 100 Martine Ave.
•  6:30pm | Keyon Harrold | Outdoor Plaza at 5 City Place*
*This performance is presented in partnership with City Center Summer Concert Series.
Jazz Night Out at ArtsWestchester, 31 Mamaroneck Avenue; Purchase tickets.
•  8pm | Pete Malinverni's Jazz-Chester, feat. Ralph Lalama, Mike Migliore and Aaron Seeber
•  10pm | Jazz Jam - Audience members can sign up for a jazz jam led by Jake Robinson of the Music Conservatory of Westchester, Ed Palermo of Hoff-Barthelson Music School, Bob Gingery from Concordia Conservatory and Pete Malinverni from SUNY Purchase College.
---
Friday, September 13
•  Noon | Jazz at Noon: The Marcio Garcia Trio - White Plains Public Library Plaza, 100 Martine Ave.
•  5pm | Kotoko Brass - White Plains Plaza, 1 N. Broadway
Jazz Night Out at ArtsWestchester, 31 Mamaroneck Avenue; Purchase tickets.
•  7:30pm | Joel Ross "Good Vibes"
•  9pm | Joel Ross "Good Vibes" feat. Melissa Aldana
---
Saturday, September 14
•  2pm | Jazz at the Galleria Youth Showcase - Galleria White Plains, 100 Main St. Drop by the Galleria and enjoy a musical showcase featuring Westchester's top young jazz musicians. Groups include the Sleepy Hollow Jazz Combo with Austin Day, The Hoff-Barthelson Jazz Ensemble with Ed Palermo, and the Tim Veeder Quartet with students from the White Plains High School.
•  2pm | Hands-On Jazz for Families | - White Plains Public Library Plaza, 100 Martine Ave. Join faculty from The Music Conservatory of Westchester for a participatory music event at the White Plains Public Library.
Jazz Nite Out at White Plains Performing Arts Center, 11 City Place Purchase tickets.
•  8pm | Emmet Cohen Quartet feat. George Coleman & Jimmy Cobb - Recognized as a prodigy who began playing at age three, multifaceted American jazz pianist and composer Emmet Cohen has emerged as one of his generation's pivotal figures in music.In this performance, his ensemble will be joined by two of jazz's greatest figures, George Coleman and Jimmy Cobb.
---

Sunday, September 15
White Plains Jazz & Food Festival
 
At the Jazz Fest Main Stage on Mamaroneck Avenue, between Main Street and Martine Avenue
•  Noon - 5:30 pm  |  An open air celebration of music and international foods in downtown White Plains. Admission is FREE. Rain or shine.
Jazz & Food Festival Artist Line-up:
Lagond Music All-Stars | Lagond Music School presents a lineup of some of Westchester County's finest young musicians.  The ensemble performs a range of music from Latin jazz to danceable funk.
Art Bennett and The Organic Ensemble | Saxophonist Art Bennett was born and raised in White Plains, where he first began studying jazz. Active in the "Loft Jazz" movement of the 1970s in New York City, he has performed with greats Lonnie Smith, Rashied Ali, Roy Brooks, Willian Parker and many others.
Mwenso & The Shakes | Taking from the stylings of Fats Waller, Muddy Waters, James Brown and other American musical legends, Mwenso & The Shakes put on an electrifying show. Immigrating from Sierra Leone, London, South Africa, Greenwich Village, Madagascar, France, Jamaica and Hawaii, the Shakes now call Harlem their home.
Camille Thurman with The Darrell Green Trio | Camille Thurman is a "rising star" (Downbeat Magazine) who excels in both saxophone – from which energy soars, and vocals – from which she embraces a soulful dynamism and spirited "Fitzgerald-esque" (All About Jazz) scat. She has performed for audiences throughout the world.
Alphonso Horne and The Gotham Kings | Two-time Grammy Award-nominated trumpeter Alphonso Horne has put together a band that weaves the sound of New Orleans into a rich musical fabric that demonstrates the history of the trumpet and the story of jazz. Inspired by the music of King Oliver Creole Jazz Band, The Gotham Kings use the virtuosity of the young Louis Armstrong and innovative genius of King Oliver to take you on a journey of sound that encompasses rags, stomps, shouts and funk.
Food available from:
Alex Lounge
Blaze Pizza
Delicias del Jireh
Gaucho Burger Company
---
Presenting Sponsor
Sponsors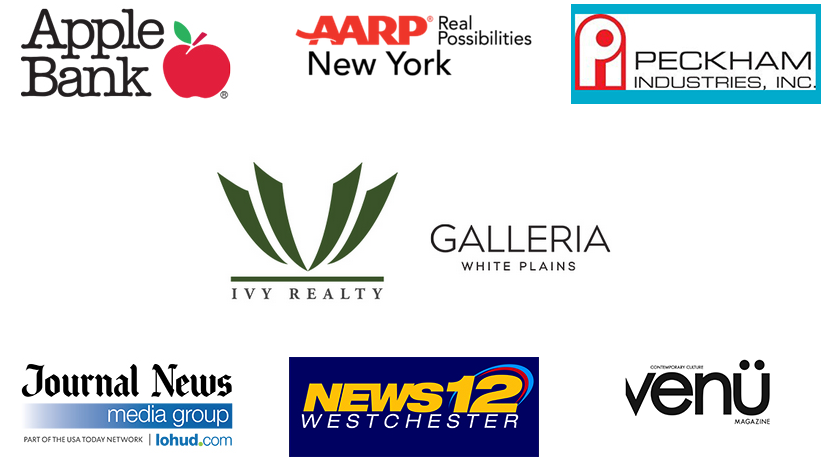 Official Hotel Sponsor

All New York Title Agency, Inc.
BMW of Westchester
Bright Energy Services
Empire City Casino
Famous Famiglia Pizzeria
LMC, A Lennar Company
Macy's
Party Line Rentals
Sterling National Bank
Webster Bank
Westchester Business Center
White Plains Hospital
Newsletter
Our newsletter, loaded with current information, comes out once a week... it's yours for just signing up!