Featured Business
Authentic Hair Studio
Local resident and business owner David Marulanda travels the globe teaching hair techniques and styling for some of the top athletes. His beginnings were humble and he never forgets where he came from. From his shop located at 198 Martine Avenue in downtown White Plains to across the Atlantic Ocean on multiple continents, David Marulanda gives back.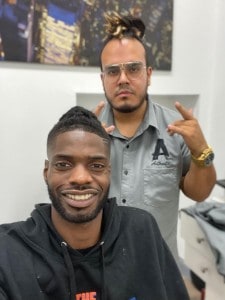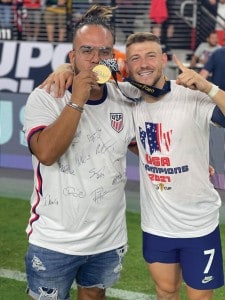 Marulanda with Paul Arriola and Nerlens Noel
"I started cutting hair in the projects, now I travel all over the world teaching seminars and cutting for celebrities," explains Marulanda, owner of Authentic Hair Studio since 2013 with his business partner Emmanuel Lugo. Marulanda is the official barber of the USA Men's National Soccer Team. He also cuts for players on many New York teams, including the New York Knicks, Yankees, Rangers and NYCFC. The athletes entrust him with their image, many of which develop into cut, color and style trends and can be seen on his Instagram page @authentic_barbers, where he has more than 40,000 followers.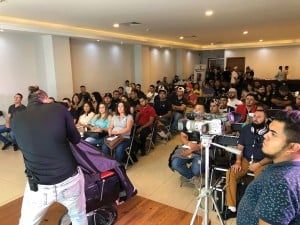 Marulanda teaching students in a seminar
Jet setting to take care of the stars is not the only reason Marulanda travels. He is also interested in holistic medicine and often goes to Africa to learn natural remedies. While there, he donates his skills and time to nearby villages.
Brittany Brandwein, Executive Director of the White Plains BID says, "The humanity of our members has become increasingly apparent, especially over the past two years. They are no longer simply the business around the corner, but thoughtful, caring community members looking out for their customers and beyond. Even though they faced many challenges themselves, it did not stop White Plains BID members like David to use their skills to give back. And to see David's talent appreciated and recognized by some of the world's greatest athletes is an honor not only for him, but for all of downtown White Plains."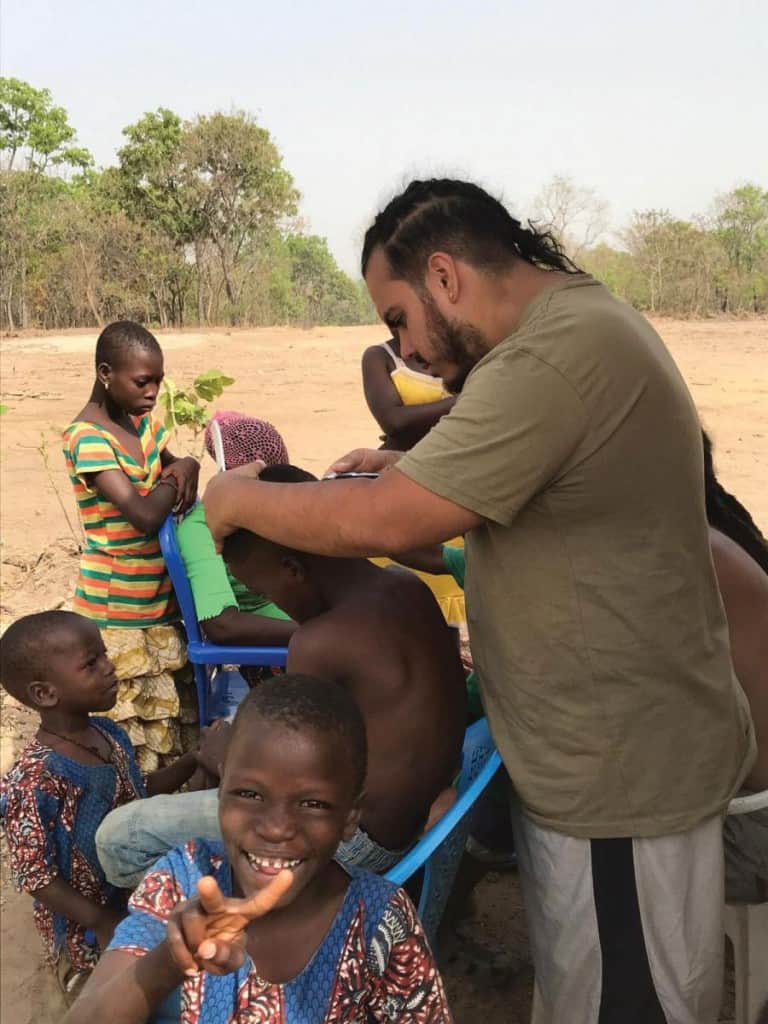 Marulanda in Africa
Marulanda says, "everybody knows when you look good, you feel good, and when you feel good you play good!" Everyone deserves to feel good.
Marulanda and his team are heading to Cincinnati on Tuesday, November 9 to groom the USMNT for their big game against Mexico on Friday, November 12. Authentic Hair Studio will also be hosting a Winter Coat Drive at their shop on 198 Martine Avenue from Monday, November 15 through Thanksgiving. They will be kicking off the coat drive with MLS Golden Boot winner Valentin Castellanos and other NYCFC players on November 15 at 2pm.
#BuildUpWhitePlains

Authentic Hair Studio
www.authentichairstudio.com
198 Martine Avenue
(914) 761-6712