White Plains BID Dining Guide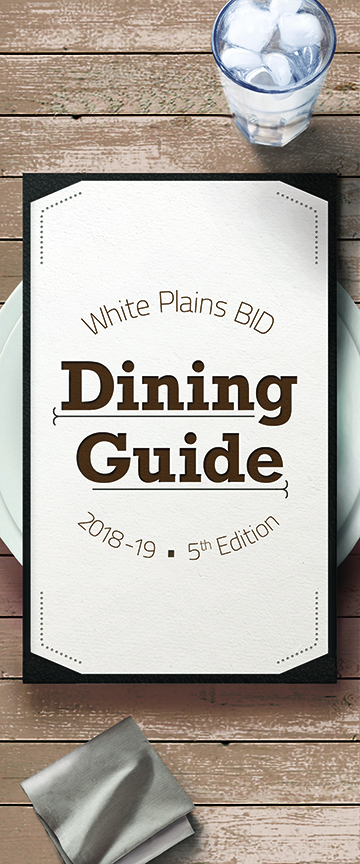 The WPBID is excited to announce the 5th edition of the White Plains BID Dining Guide! This edition includes 100 restaurants in the WPBID's 20 blocks. The front of the guide features a color coded price guide and a map of the restaurant locations. The back features a list of restaurants organized by cuisine type and a full map of downtown White Plains to help you find your way around. Whether it's a snack or a four course meal, the White Plains BID Dining Guide will help you find what you're looking for.
If you would like to receive your own copy of the Dining Guide, contact Alison at (914) 328-5166 ext. 4, or visit the BID office at 235 Mamaroneck Avenue, Suite 200, Monday – Friday between 9 am and 5 pm.
The White Plains BID Dining Guide was made possible by: Silverman Realty, Kite Realty/City Center, ArtsWestchester, Blockheads, Gina Ann Perriello/Rand Realty, KEE Oyster House, La Bocca Ristorante, and The Brazen Fox.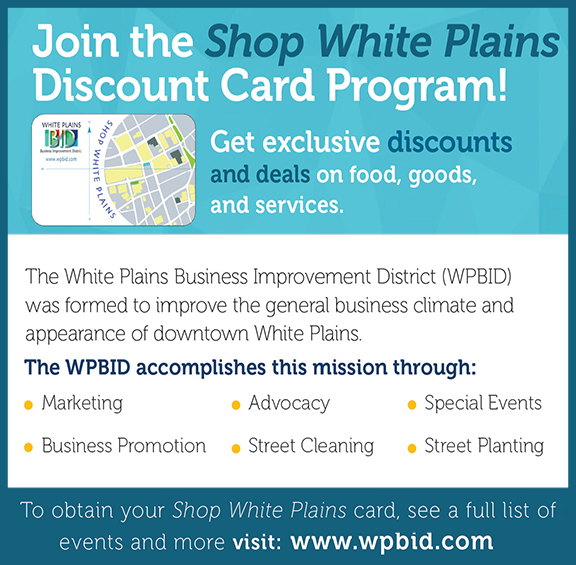 Newsletter
Our newsletter, loaded with current information, comes out once a week... it's yours for just signing up!