Featured Business
Fair Deal Café
www.fairdealcafe.com
253 Mamaroneck Avenue
914-946-3000
Fair Deal Café is a large café and deli located at 253 Mamaroneck Avenue in downtown White Plains.  They provide quality prepared meals at a price that's affordable to the average person. Their signature items are Lemon Chicken, BBQ Ribs, and Fresh Salmon; all under $10 including two side dishes. Fair Deal has indoor seating, outdoor seating in the spring and summer, a second floor event space, and off-street parking.
The owner of Fair Deal Café is Koshy Chacko. Chacko grew up poor in India, and joined the army when India went to war with China. He used the skills he learned as an army typist, applied them to other fields, and eventually earned a Ph.D. in political science from the University of New Delhi. He then became an economic consultant for the World Bank. In 1979, he and his wife immigrated to the United States for more opportunities and a better life.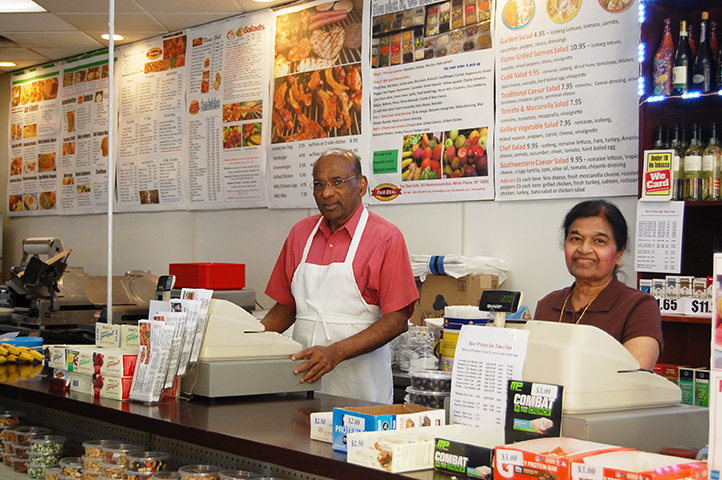 Koshy Chacko and his wife
When they first arrived to the United States they needed immediate cash, so Chacko began working in Numart Deli & Grocery, formerly located at 454 Mamaroneck Avenue. He worked at Numart for 10 years, starting out scrubbing floors and eventually working his way up to becoming part owner.  He and his wife eventually saved enough money to buy the building at 253 Mamaroneck Avenue in 1991.
Before opening Fair Deal Café, Chacko posted a sign on his building saying, "Let Us Make This a Community Store." He wanted his deli to serve the needs of the community and asked people to fax him their ideas and comments. In July, 1992, Fair Deal Café officially opened. Chacko took people's suggestions and put them into practice; offering things like a varied menu and late hours. He and his wife work together at Fair Deal Café around 15 hours a day to be able to offer everything his customers need.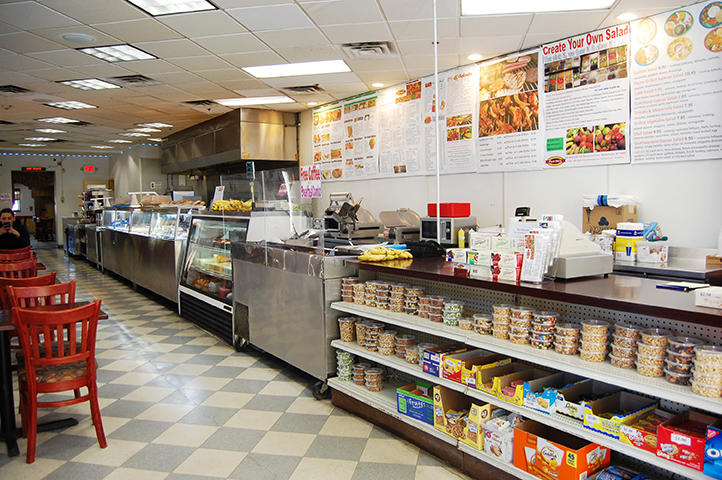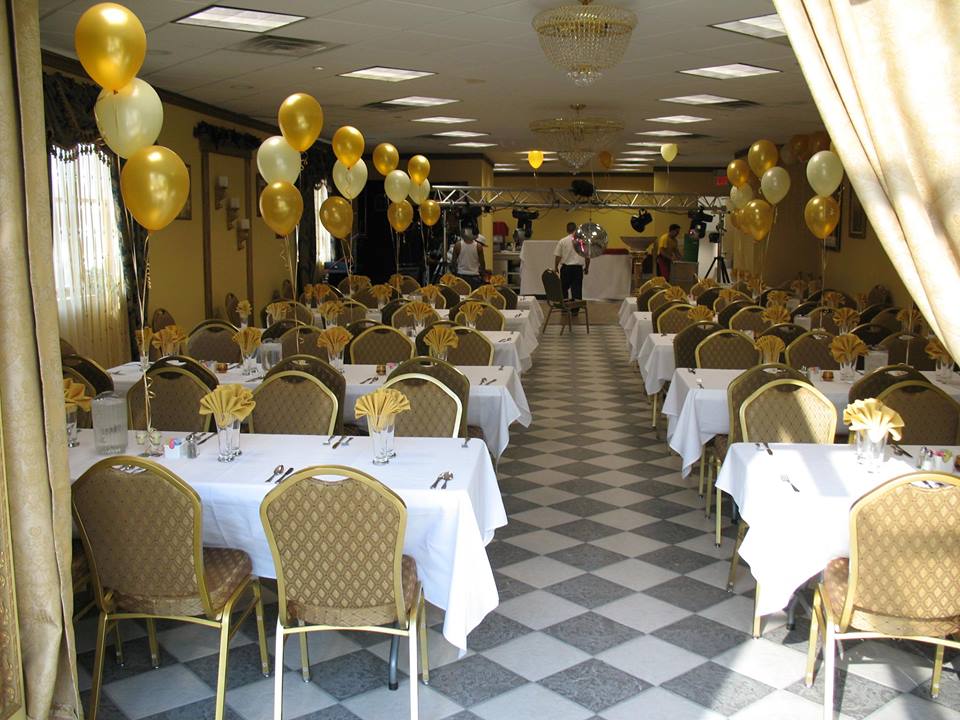 Fair Deal Café store and event space.
Fair Deal Café is a place where ordinary people can afford a full meal for less than $10. They have a large selection of cold beverages, fresh fruit smoothies, and a large menu including breakfast, lunch, and dinner. They offer catering and delivery, and have a large event space to accommodate board meetings, group events, church prayer meetings, and social celebrations.
There are several clubs that meet at Fair Deal Café, including Business Network International, Jewish War Veterans of America, and White Plains Lions Club. Chacko is always changing the restaurant to fit the needs of his customers. Since opening, they have expanded the building three times to meet the demand for space.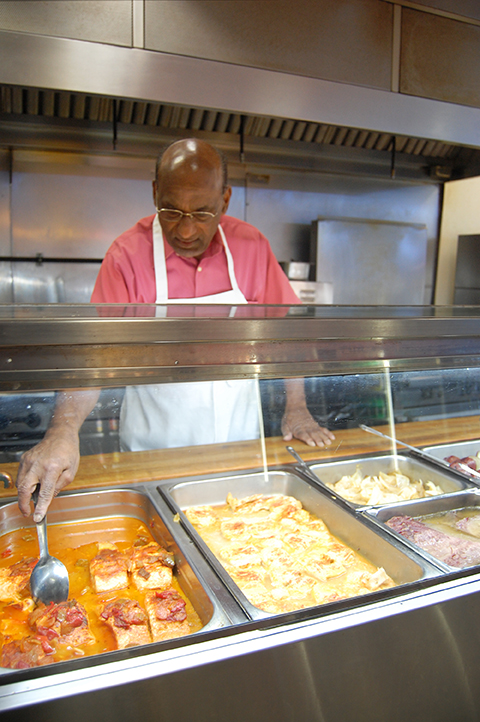 Chacko was President of the Westchester/Rockland Chapter of the New York State Restaurant Association for several years. He also served on the Board of Directors for the National Restaurant Association for two years, advocating on behalf of restaurants around the country. He was named National Winner of the American Dream Award by the National Restaurant Association in 2007.
To Chacko, Fair Deal Café is a way to give back to the community that helped him when he first moved to this country and struggled with money. To this day, he runs Fair Deal Café with the same purpose. He strongly believes in the importance of businesses – especially small businesses – in a community. It is a testament to his business acumen to be able to successfully operate a small business for 26 years in a highly competitive market. The White Plains BID is proud to honor Mr. Chacko as a member of our community.
Newsletter
Our newsletter, loaded with current information, comes out once a week... it's yours for just signing up!