Featured Business


www.purebarre.com/location/white-plains-ny
140 Mamaroneck Avenue, White Plains, NY 10601
(914) 266-1664
What is Pure Barre?
Pure Barre is a barre fitness studio that opened at 140 Mamaroneck Avenue in November 2019. Barre is a total body workout that combines yoga and Pilates with ballet. Pure Barre offers an effective total body barre workout focused on low-impact, high intensity movements that lift and tone muscles to improve strength, agility and flexibility for every body. Rooted in their classic technique, Pure Barre is the fastest, most effective full-body barre workout. You'll be guided through a series low-impact, high intensity movements that are designed to strengthen and tone your body in ways that no other technique can. Give them 50 minutes and they'll give you the best of barre - long and lean muscle tone without the bulk.
At the end of the class, you'll go through a cool down that includes stretches that strengthen and lengthen your muscles. Beginners can start with their Foundations class. This class is taught in a small group setting where the teacher introduces you to the basic movements of Pure Barre at a slower pace. Pure Barre is offering a Complimentary Foundations class on Saturdays at 11am for all new clients. If you would like to sign up, call or text (914) 266-1664 or email at whiteplains@purebarre.com.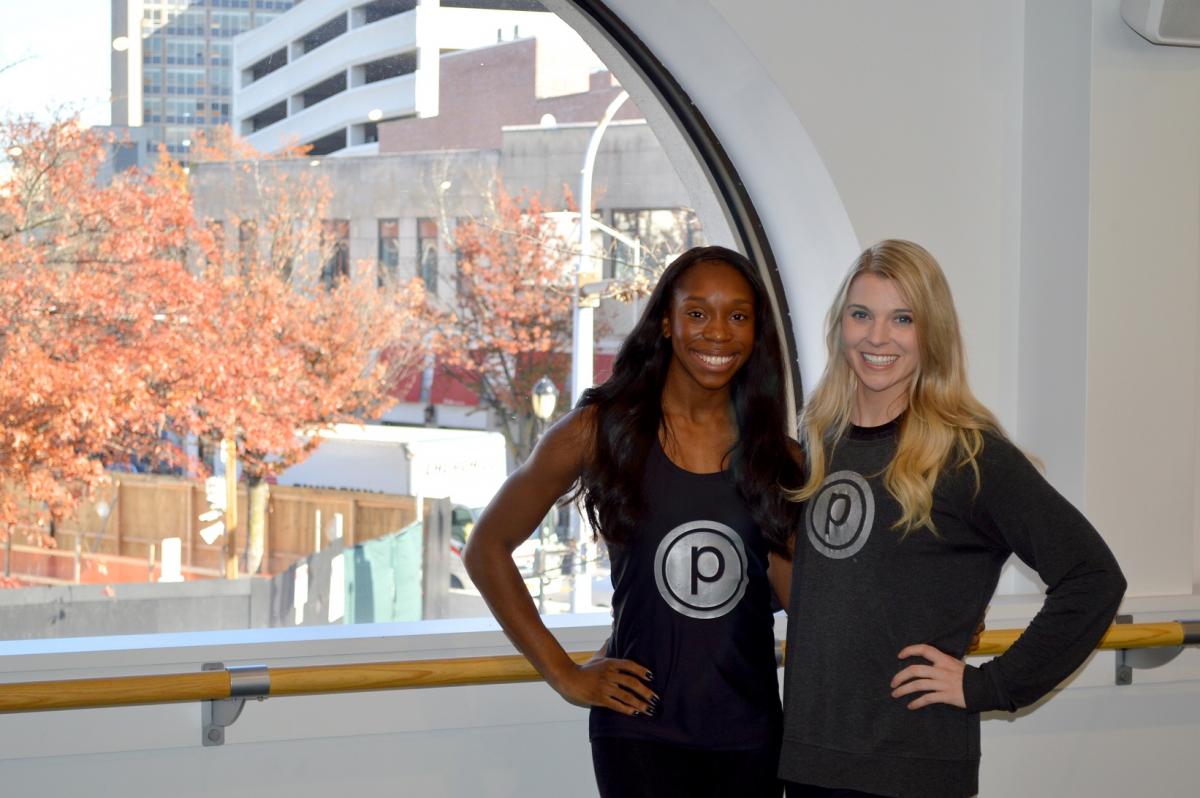 Ashley Allen & Caitie Muldowney, Co-owners of Pure Barre White Plains
Try Pure Barre
Most recently, fitness studios in New York State have been reopening with strict health and safety guidelines. Pure Barre has recently opened their in-studio classes while still offering outdoor and virtual classes.
Livestream Classes
Try your first month of Unlimited Livestream Classes for $59. Watch the class live or watch a recording later. Learn more and sign up.
Outdoor Classes
Outdoor classes are held in Gillie Park on Wednesdays and Fridays at 7am. Mats are set 6 feet apart and attendees are required to wear a face covering before they are settled on their mats and after class ends. Bring your own water, towel, and yoga mat. Sunscreen and sunglasses are recommended!
Purchase a single outdoor class or an outdoor class 5 pack.
Studio Classes
Pure Barre studio in-studio classes have returned with health and safety protocols in place. Learn more.
Preregistration is required for all classes. See schedule below or visit their website.
If interested in joining, sign up for their Complimentary Foundations class on Saturdays at 11am by calling or texting (914) 266-1664 or emailing at whiteplains@purebarre.com.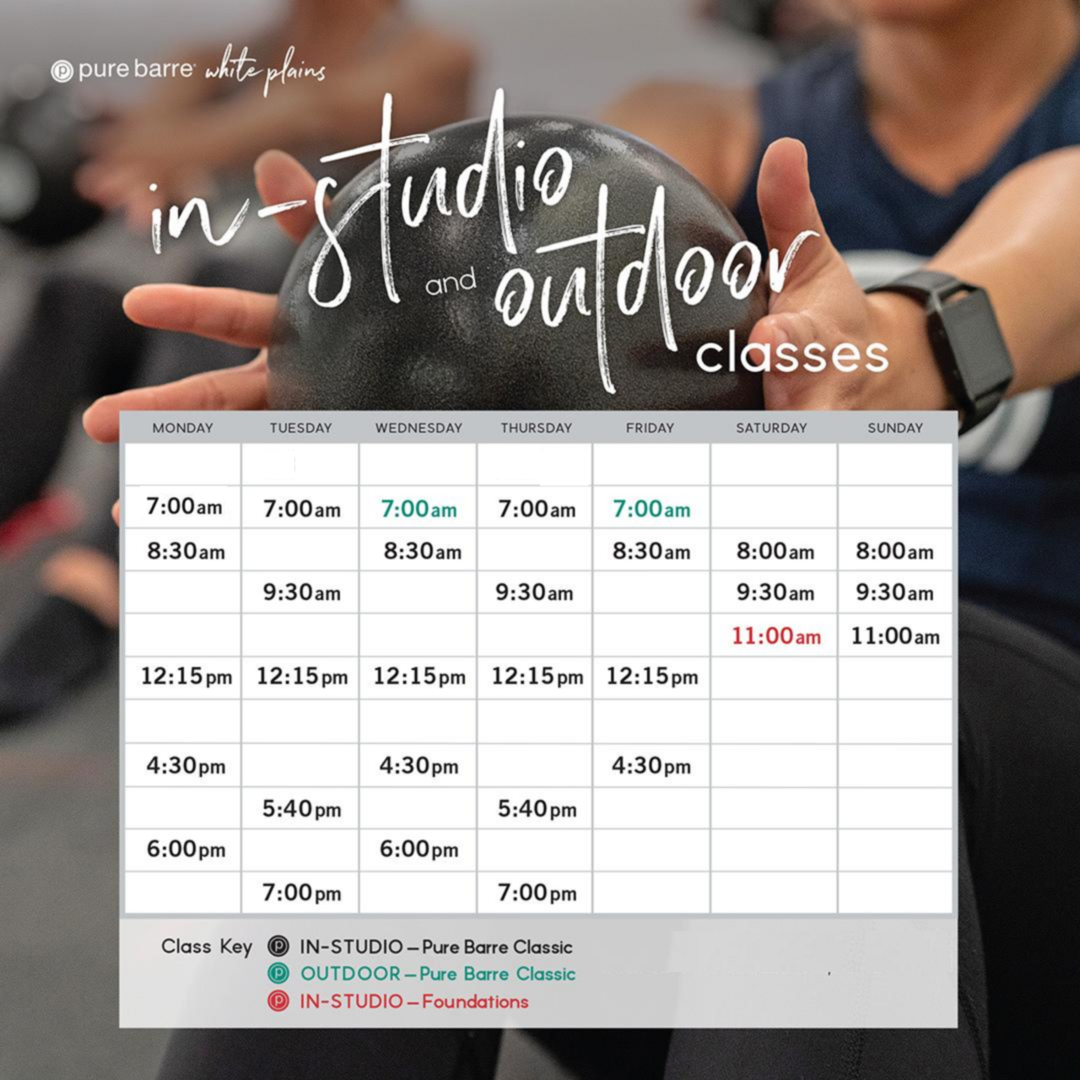 Newsletter
Our newsletter, loaded with current information, comes out once a week... it's yours for just signing up!