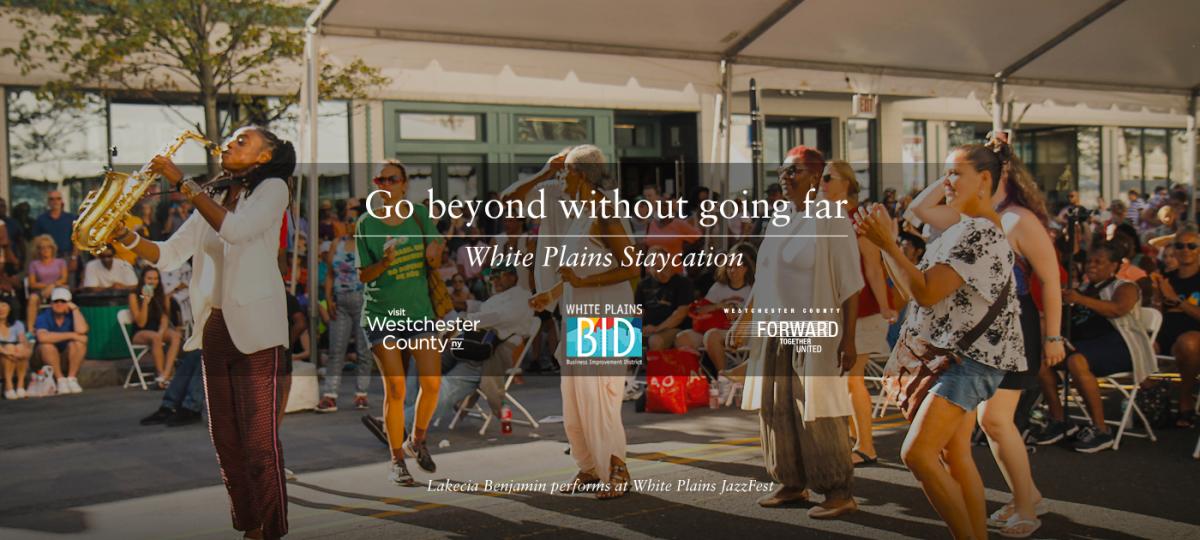 From hip to historical, tastes to entertainments, experience everything White Plains has to offer—while keeping Westchester's promise of health, safety and forward thinking by your side.
 
Step 1: Stay: Stay at least one night at a hotel
Step 2: Eat: Eat at one of the many downtown restaurant and eateries
Step 3: Play: Choose one local activity to enjoy
 
See the table below for your Stay, Eat and Play options, plus a list of upcoming events and festivals in downtown White Plains. Fill out the webform below to let us know which options interest you, and we will provide a complimentary itinerary to help you plan your staycation!
 
Staycation price will vary based on your choices. For more information, contact events@wpbid.com.
Staycation Options
All prices are approximate and subject to change.
Bonus activities may be included as an option on your itinerary. For additional activities throughout Westchester, visit visitwestchesterNY.com
Upcoming Events in downtown White Plains
Take note of these events as you plan your Staycation!
Wednesdays: Noonday Concerts at Grace Church
12:10pm: | Downtown Music at Grace thrills audiences with a rich array of concerts performed by many of the New York area's finest professional musicians.
---