One White Plains - New White Plains Comprehensive Plan

Dear White Plains BID members,
The city has kicked off the process to create One White Plains, the city's new comprehensive plan. One White Plains will identify the community's current needs and priorities to inform recommendations that guide planning decisions for our City's future. The business community is a critical component in this long-range planning process. The City needs to hear from you!
Information on the plan and plan-related events can be found at www.OneWhitePlains.com and also in the Informational Handbook. Currently, there are two main ways to engage in the process -- first, fill out the short Vision Survey on the One White Plains website; and, second, join one of the City's Listening Tour meetings! The Listening Tour is a venue for the public to stop by and speak with City Planning staff about key issues the plan should address (see dates and times at above website link). Also, mark your calendars for November 17th at 9:30 AM where we will be joined at our bi-monthly Board Meeting (via Zoom – link to follow) by the City and its planning consultants, BFJ Planning, who will share more about One White Plains.
It is critical that One White Plains reflects your specific needs and priorities as business and property owners so head over to the plan website and fill out the Vision Survey! And stay tuned for periodic updates from us as the plan progresses!
Thank you all,
White Plains BID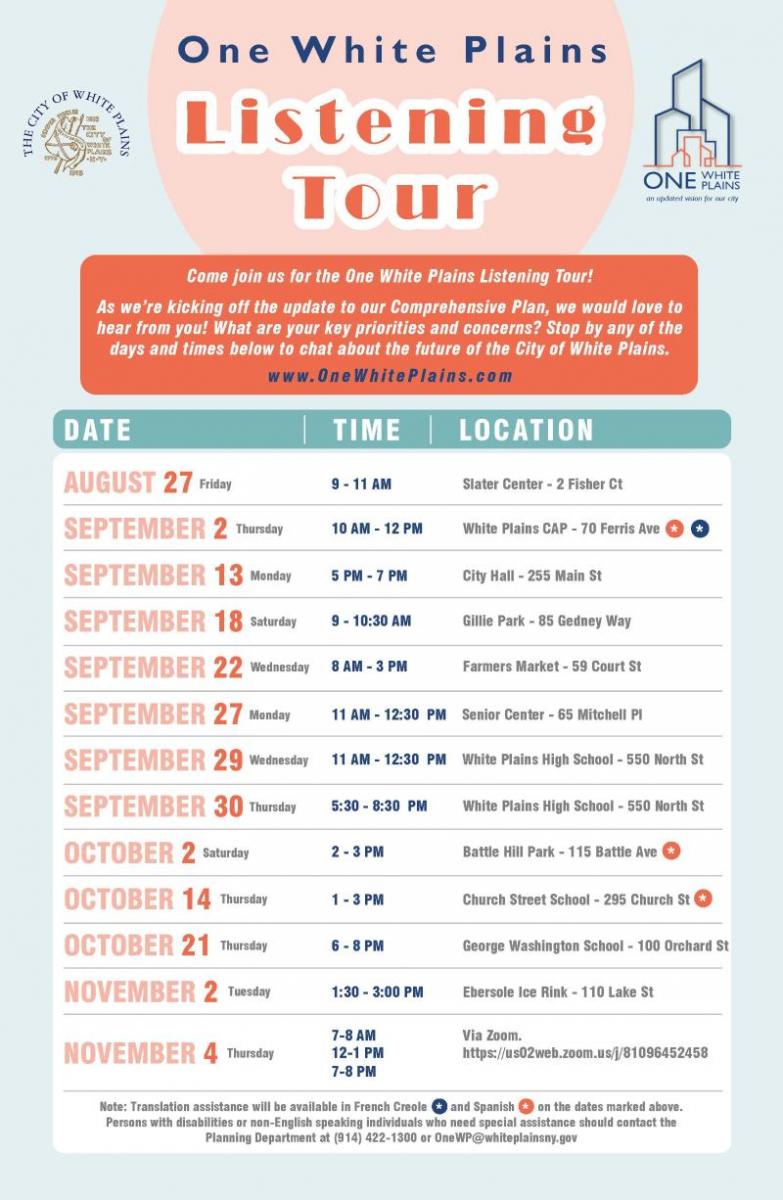 Newsletter
Our newsletter, loaded with current information, comes out once a week... it's yours for just signing up!