Thursdays: Free Group Run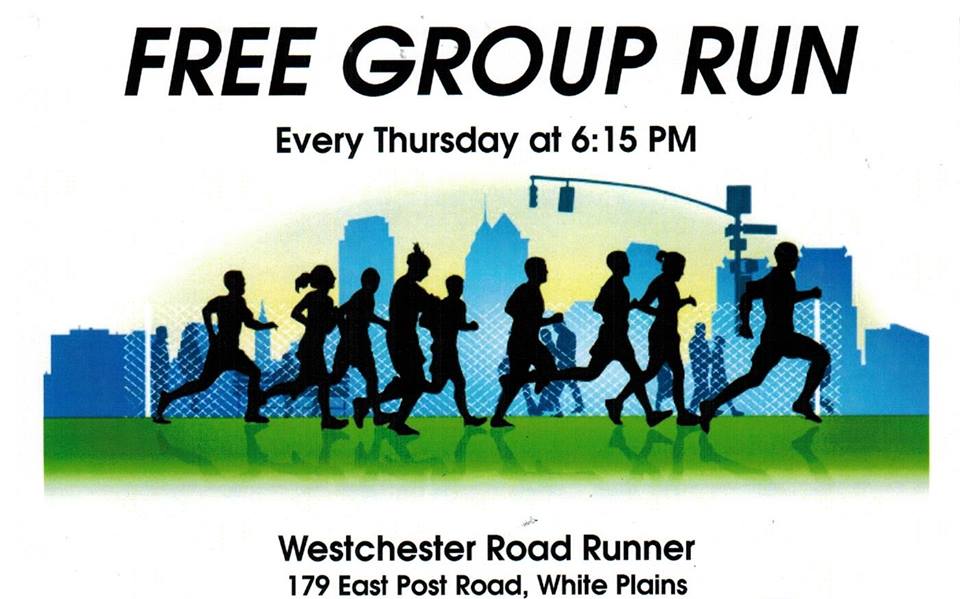 Join Westchester Road Runner every Thursday, from 6:15 pm to 8 pm for their free Thursday night GROUP RUN!
The run will start and finish at the store. Use their facilities to change or go dressed to run. Your personal belongings will be safe at the store. Details will be finalized once the group meets.
2.5 mile run through the streets of White Plains.
Westchester Road Runner
179 East Post Road
White Plains, NY 10601
(914) 682-0637
www.westchesterroadrunner.com
www.facebook.com/westchesterroadrunner
Newsletter
Our newsletter, loaded with current information, comes out once a week... it's yours for just signing up!