May 7: Business Rebuild: Legal Considerations for the New Normal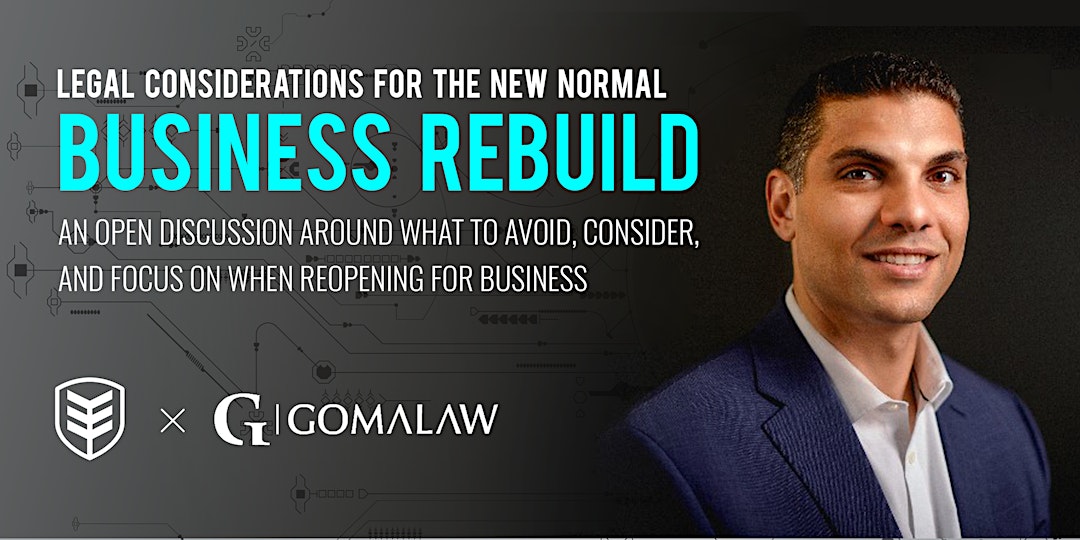 Thursday, May 7
2 pm - 3 pm
Join KOI Creative Space and Goma Law Founder Tawfik Goma as he discusses what reopening businesses will look like in a post COVID-19 shutdown landscape.
Topics include:
• Business Disruption Clauses and Force Majeure
• Legal Guidance for Reopening (Employment, Insurance, Liability)
• Balancing Privacy and Safety Measures
The event will be virtual (on Zoom) and tickets are free! Learn more and register.
Newsletter
Our newsletter, loaded with current information, comes out once a week... it's yours for just signing up!