March 14: St. Patrick's Day Parade
Saturday, March 14 at Noon
Starting at Old Mamaroneck Rd. at Livingston Ave.
The White Plains Parade, like so many across the County and across the World, celebrates the contributions of the Irish people to humankind through their rich culture and music, their indomitable courage and spirit, and their legendary warmth and humor. The White Plains Parade has grown exponentially, and last year had Five Divisions, with over 26 musical performances, five floats, and 90 groups participating. Click here for more parade information.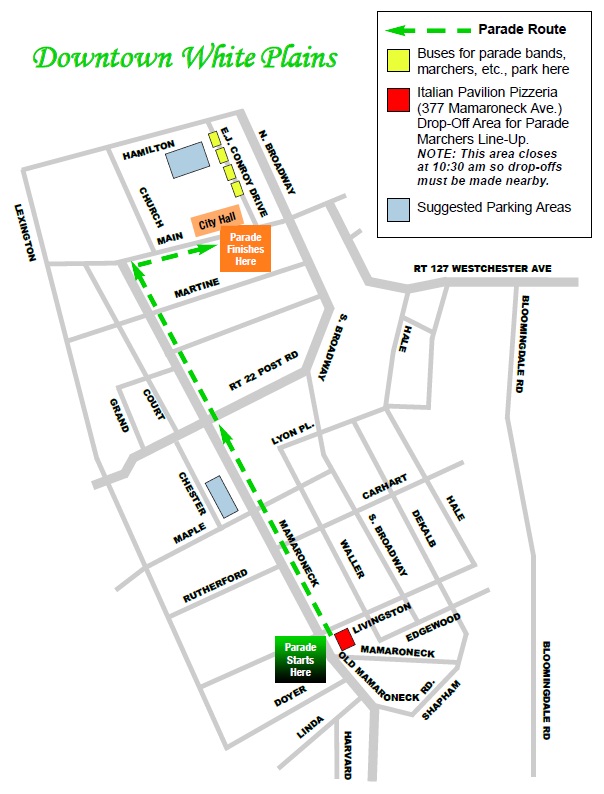 Newsletter
Our newsletter, loaded with current information, comes out once a week... it's yours for just signing up!