White Plains Adds Big Belly Solar Garbage Receptacles to Downtown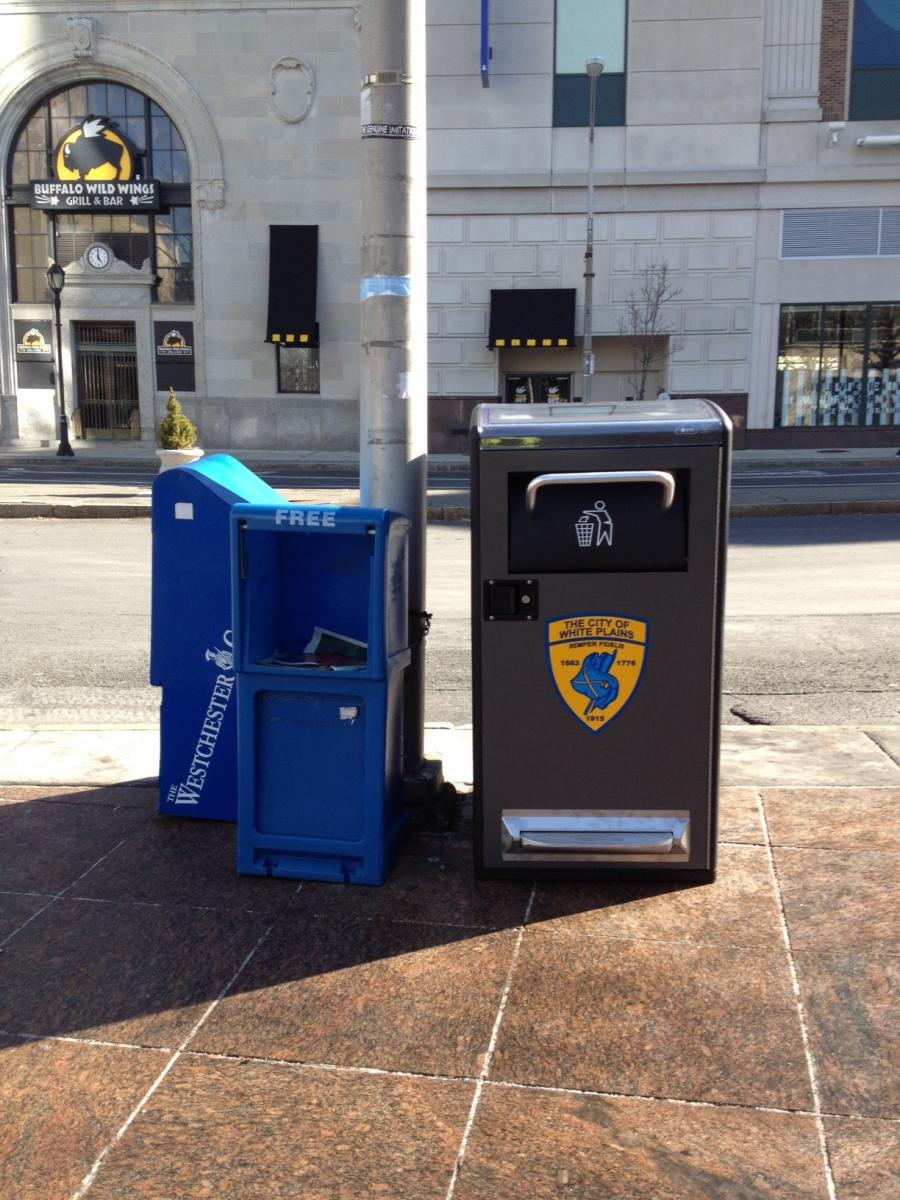 Just in time for Earth Day, the City of White Plains is rolling out the latest in garbage technology. The City Department of Public Works will be piloting three Big Belly Solar garbage units in the downtown area. These big boys are capable of holding five times the amount of garbage as our standard trash receptacles by compacting the garbage deposited inside. The compactors are solar-powered. The unit also features a foot pedal, which allows no-touch opening.
The three test locations will be:
1 - Renaissance Plaza
2 - Corner of Martine Avenue & Court Street
3 - Corner of Mamaroneck Avenue & Martine Avenue
These locations were identified because they are high volume trash locations. The new units will allow City Sanitation crews to empty the units on a Friday, for example, and not have to come back again until Monday, making them both earth-friendly and efficient!
Newsletter
Our newsletter, loaded with current information, comes out once a week... it's yours for just signing up!