Weekly E-Newsletter Available Online
The WPBID's weekly e-newsletter, Discover White Plains, brings White Plains news and events to your inbox. We're now making our newsletters available to you online! Go to our Weekly E-Newsletter page and click the bottom image to view the latest newsletter.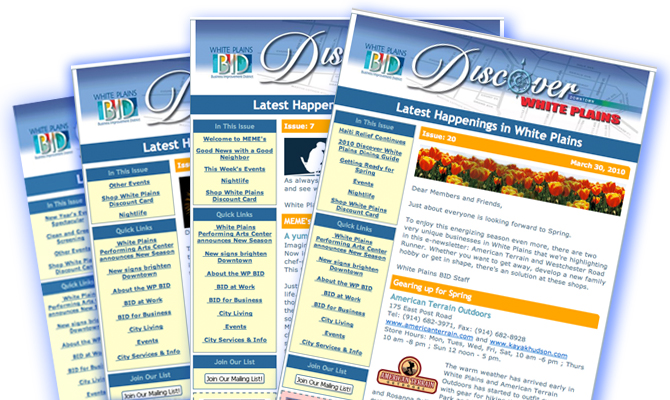 If you are a BID merchant and would like us to include your event in our e-newsletter, please see Publications for information.
Newsletter
Our newsletter, loaded with current information, comes out once a week... it's yours for just signing up!