The Ritz-Carlton, Westchester Welcomes New Hotel Executive Chef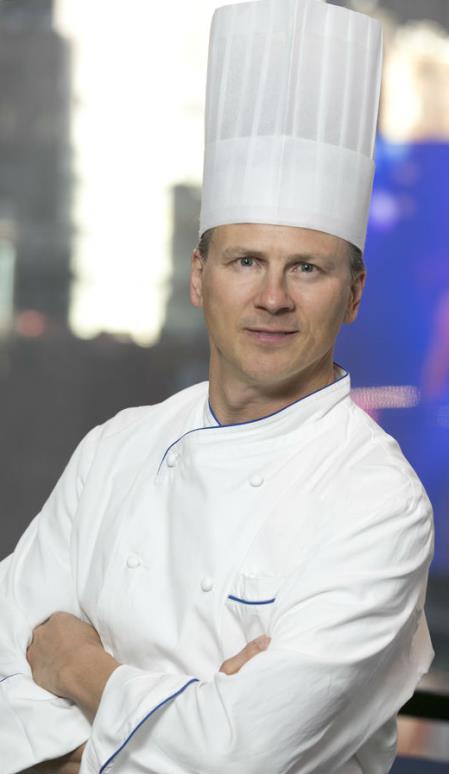 The Ritz-Carlton New York, Westchester is proud to announce James Dangler as the new hotel Executive Chef. Dangler joins the hotel with over 25 years of experience in the culinary industry. He will be leading a team of experienced chefs while overseeing all food & beverage operations of the 146-room luxury hotel including in-room dining, banquets, and the Lobby Lounge.
Dangler brings a wealth of culinary inspiration to The Ritz-Carlton New York, Westchester and is very familiar with the property, as he opened The Ritz-Carlton New York, Westchester in 2007 as the Executive Chef & EAM Director of Food & Beverage. His culinary style consists of crafting unique culinary flavors through the use of seasonal ingredients, locally sourced, to delight the palette and entice the senses.
Dangler's professional evolution includes Executive Chef for both Roy's New York located in New York Marriott Downtown and The Ritz-Carlton New York, Battery Park. He most recently worked for the New York Marriott Marquis as an Executive Sous Chef. In addition, Dangler was the opening trainer for The Ritz-Carlton, Rancho Mirage, The Ritz-Carlton LA Live, and The Ritz-Carlton, New York, Westchester.
"We are thrilled to welcome a highly experienced executive with an extensive background in the food service industry," said William Yahr, General Manager. "With Chef Dangler's wealth of culinary knowledge, we are excited to watch a new culinary direction in our food and beverage outlets."
Dangler holds culinary degree from SUNY Cobleskill. Additionally, he has completed training at the European Culinary Arts Program and the DCT International Hospitality School in Switzerland.
For more information, contact Katie Pinto, Public Relations Manager of The Ritz-Carlton New York, Westchester, at Katie.Pinto@ritzcarlton.com.
Newsletter
Our newsletter, loaded with current information, comes out once a week... it's yours for just signing up!