New Building Planned for Current White Plains YMCA Site
White Plains Examiner, Pat Casey, July 23, 2019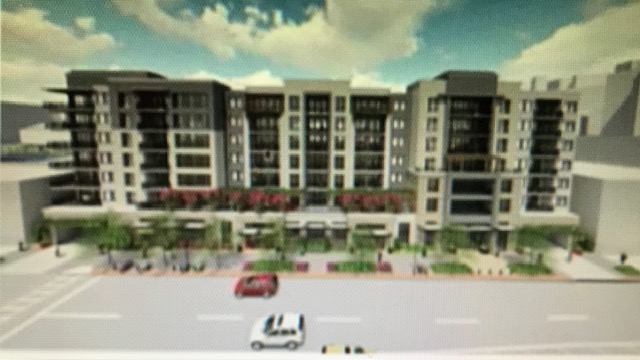 A new mixed-use building proposal with apartments and ground-level retail to replace the "falling down" structure currently housing the YMCA at 250 Mamaroneck Ave., in White Plains was met with unanimous approval during the July 16 meeting of the Planning Board.
Southern Land Company, based in Nashville, Tenn., has developed a design to include 177 apartments, approximately 1,800 sq. ft. of retail at ground level, and 268 parking spaces located in a garage under the building.
A Special Permit and Site Plan approval are being sought from the Common Council, the lead agency on the project.
The developer has already met with the Zoning Board of Appeals and received approval on May 1 on two area variances to accommodate an irregular shape to the site, including a reduction in the front-yard set-back to allow construction of the new building to align with other buildings on the streetscape along Mamaroneck Avenue. The Design Review Board has also approved the proposed design, with a minor widening of the pedestrian sidewalk in front of the building.
.  .  .
Newsletter
Our newsletter, loaded with current information, comes out once a week... it's yours for just signing up!