Macy's Backstage Outlet Grand Opening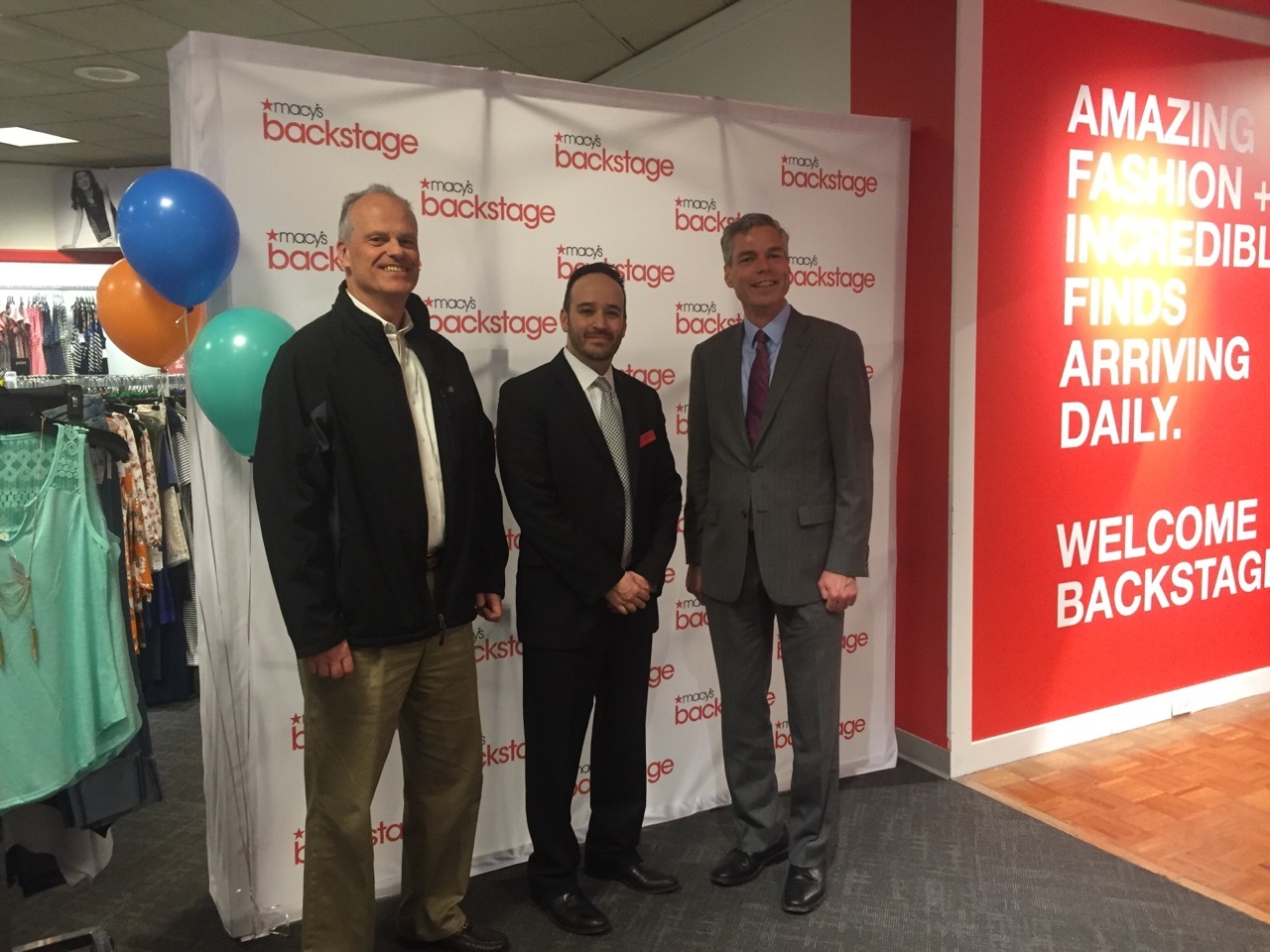 Macy's White Plains celebrated the Grand Opening of its new Macy's Backstage Outlet located on the lower level of its White Plains Store with a VIP Party on Thursday, May 5, 2016. Macy's backstage offers many of the retailer's well-known brands at significant discounts. Pictured in the photo for the grand opening of the new outlet store, from left to right are Executive Director of the White Plains Business Improvement District Kevin Nunn, Macy's White Plains store manager Jason Vinci, and White Plains Mayor Thomas Roach.
Newsletter
Our newsletter, loaded with current information, comes out once a week... it's yours for just signing up!