ArtsWestchester Mural Coming to Mamaroneck Avenue in White Plains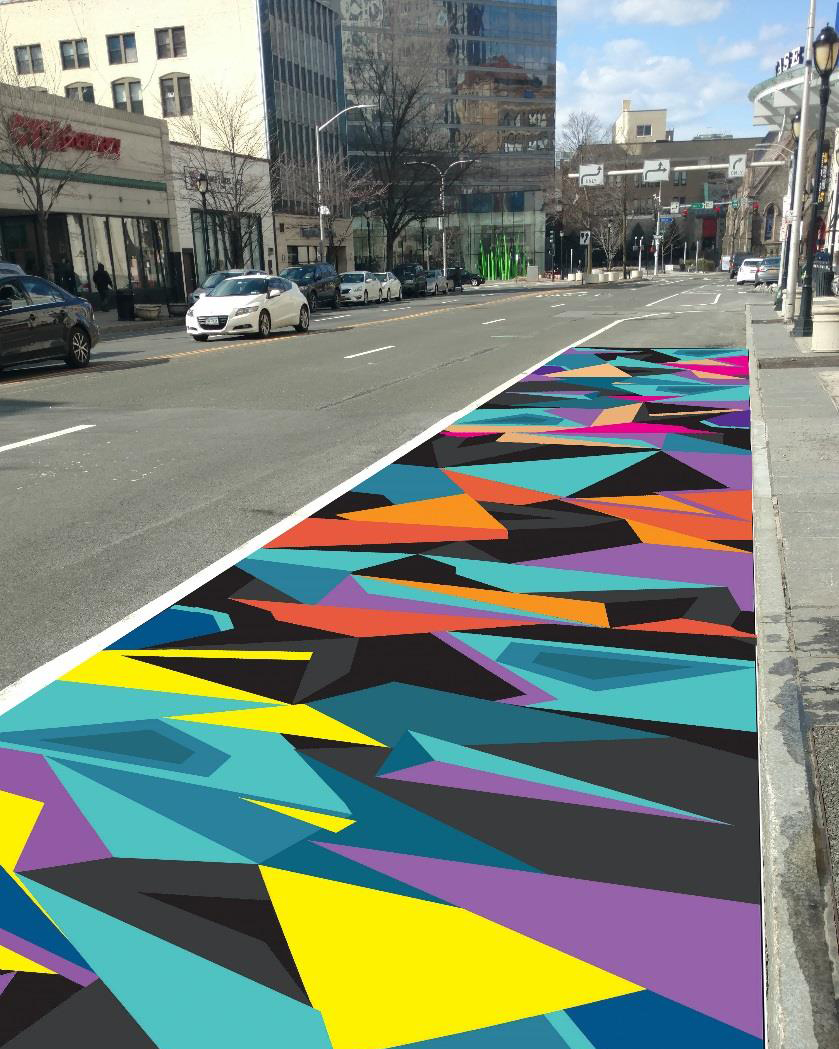 The Journal News, April 11, 2018, Richard Liebson
WHITE PLAINS - They're not painting the town red, but ArtsWestchester does plan to create a multi-colored mural on a stretch of Mamaroneck Avenue to celebrate its 20th anniversary on the thoroughfare.
"We're really excited about it, and we're hoping the public will love it," said Janet Langsam, CEO of the nonprofit organization that has promoted public art throughout Westchester in a variety of ways since it was founded in 1965.
"Touches of color in the downtown will make the city more beautiful. I have a feeling that a lot of 'selfies' are going to be taken there," she said.
ArtsWestchester runs programs and a gallery from the former bank building at 31 Mamaroneck Ave., which underwent a $10 million renovation after it was acquired in 1998. The nine-story building — a historic landmark — now serves as a space for artists, cultural organizations and the community. Hundreds of events, performances and exhibits have been held there over the years.
Officials are hopeful that new signs and the street mural will create a stronger presence for the organization in the downtown.
Newsletter
Our newsletter, loaded with current information, comes out once a week... it's yours for just signing up!