Art in Public Places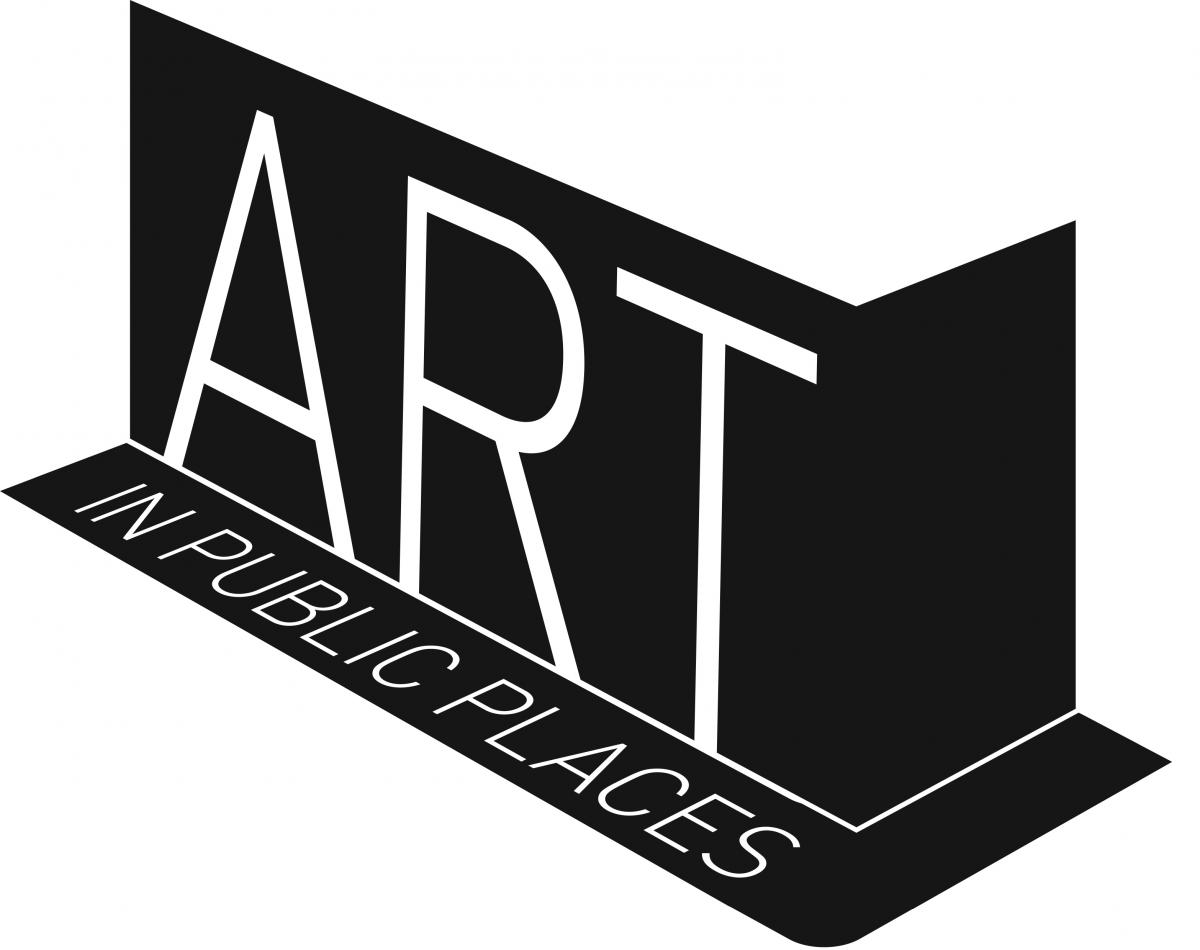 With retail and office vacancies on the decline and with thousands of residential units in development, downtown White Plains is brightening with Art in Public Places (formerly Art in Vacant Spaces). The White Plains BID is partnering with Professor Warren Lehrer's senior level Community Design class at Purchase College, SUNY for the fifth year, along with poet and performer Judith Sloan. The goal of the project is to enliven the downtown with art, thereby creating a more pleasing and vibrant environment for those who live, work, and shop here. The poetry artworks featured in Art in Public Places are graphic and illustrative interpretations of text; this poetry is inspired by White Plains itself and is built on themes of positivity, resilience, and communal hope for the future. The poetry art exists on street-level, most recently on the construction site of the Mitchell, a mixed-use development in the works from LMC, a Lennar Company. The 2019 beautification effort enhances the pedestrian experience along a highly trafficked area of the central business district, at the corner of E Post Road and Mamaroneck Avenue.
White Plains Mayor Tom Roach said, "Art connects us with each other and with the world. It broadens our experiences and understanding. Contact with art is an important personal and societal experience. These installations will bring the thousands of people who come into the White Plains downtown each day into direct contact with art in places where you wouldn't necessarily expect to encounter it. We welcome this creative use of space in our downtown and the added vibrancy it brings to our city."
Press:
Graphic Designers Place Art in Vacant Spaces | Purchase College News, November 15, 2016
Students Create Art in Vacant Spaces | Purchase College News, December 11, 2017
Purchase College, White Plains BID bring art to empty storefronts | Westfair Communications, Ryan Deffenbaugh, December 13, 2017
White Plains hosting Art in Vacant Places | The Journal News, Richard Liebson, January 5, 2017


Download the free app for an audio tour of Art in Public Places.
December 2019 - Present
109 Mamaroneck Ave - 170 E. Post Raod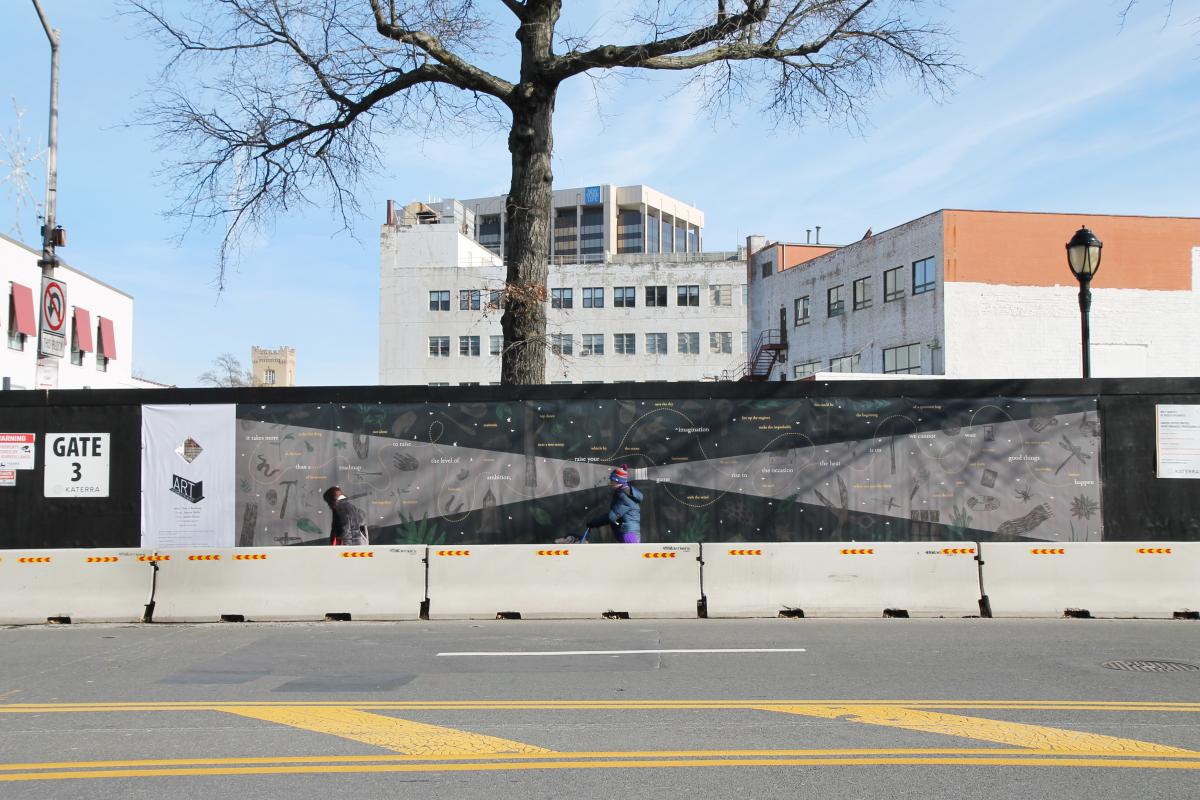 More Than A Roadmap - Austin Wells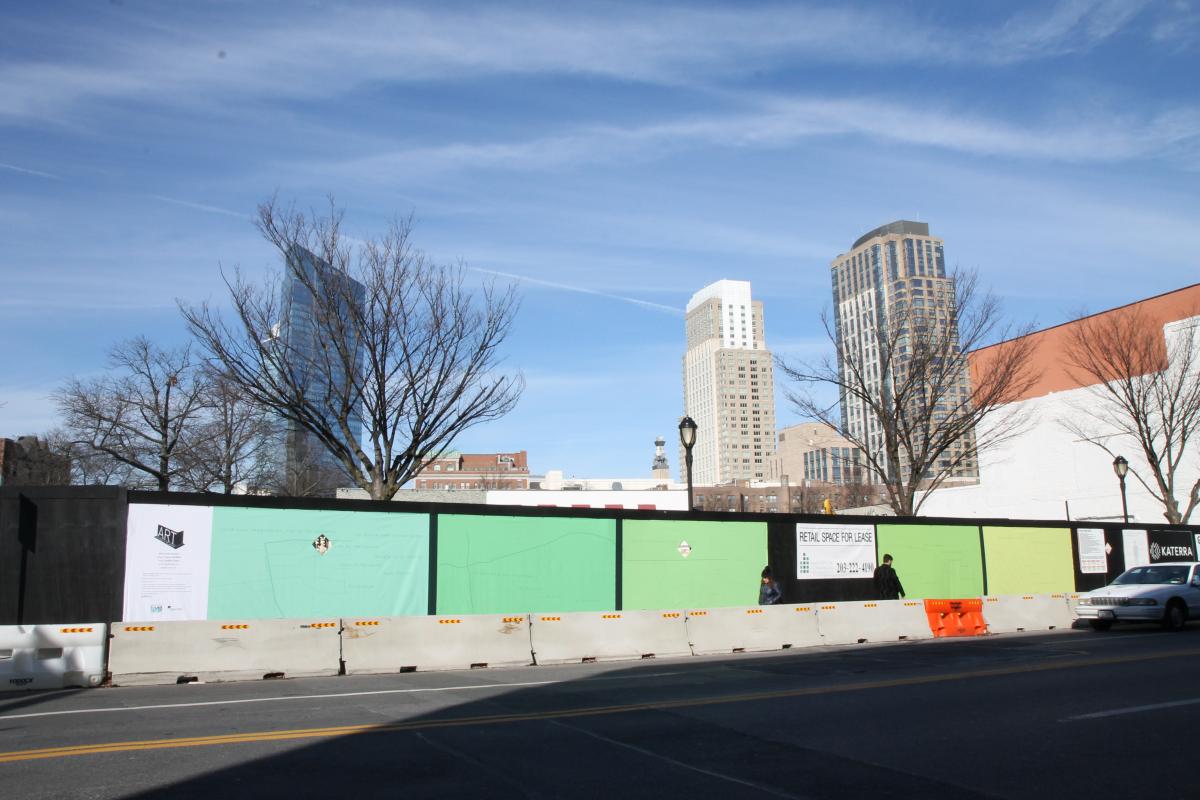 Rise to the Occasion - Lucas McBath
November 2018 - present
61 S Broadway - 55 S Broadway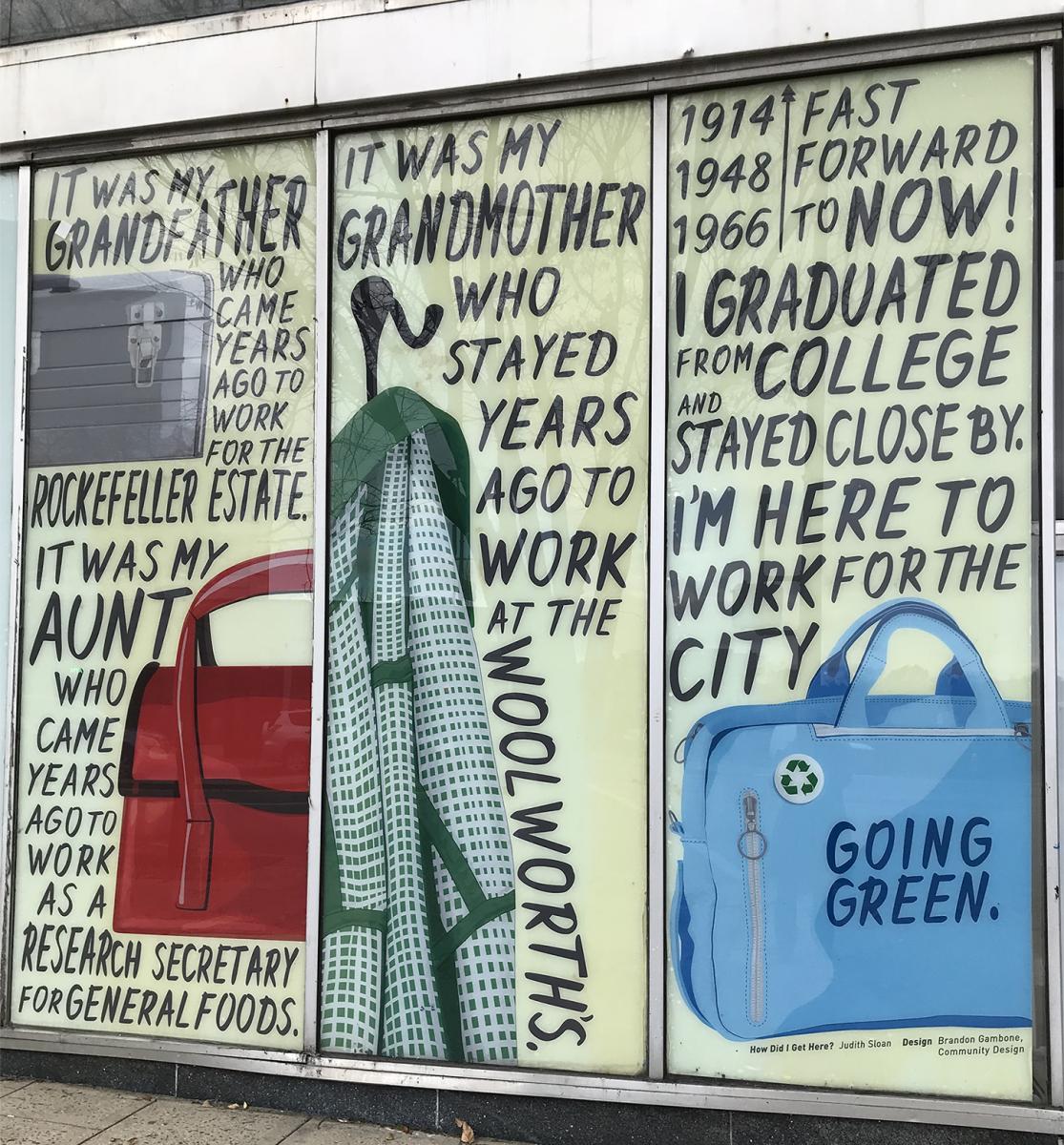 How Did I Get Here? - Brandon Gambone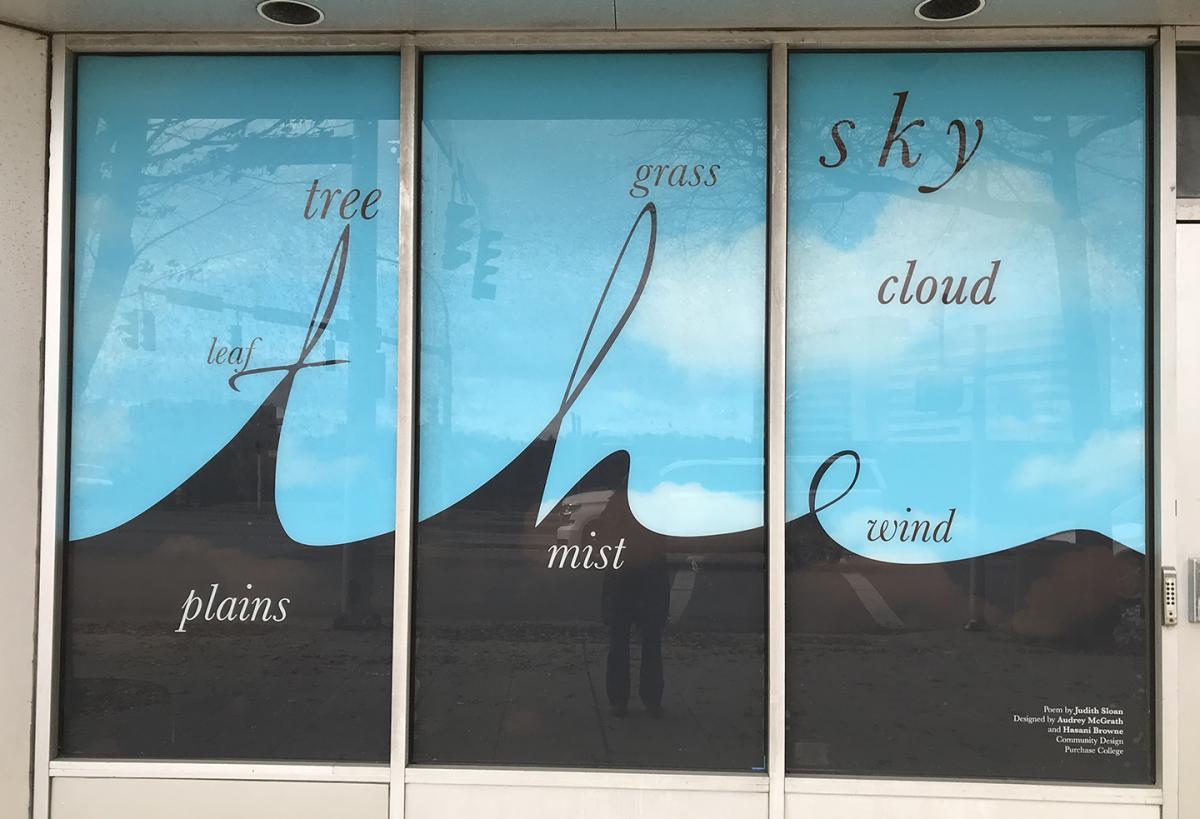 the tree, the leaf, the wind, the sky - Audrey McGrath & Hasani Browne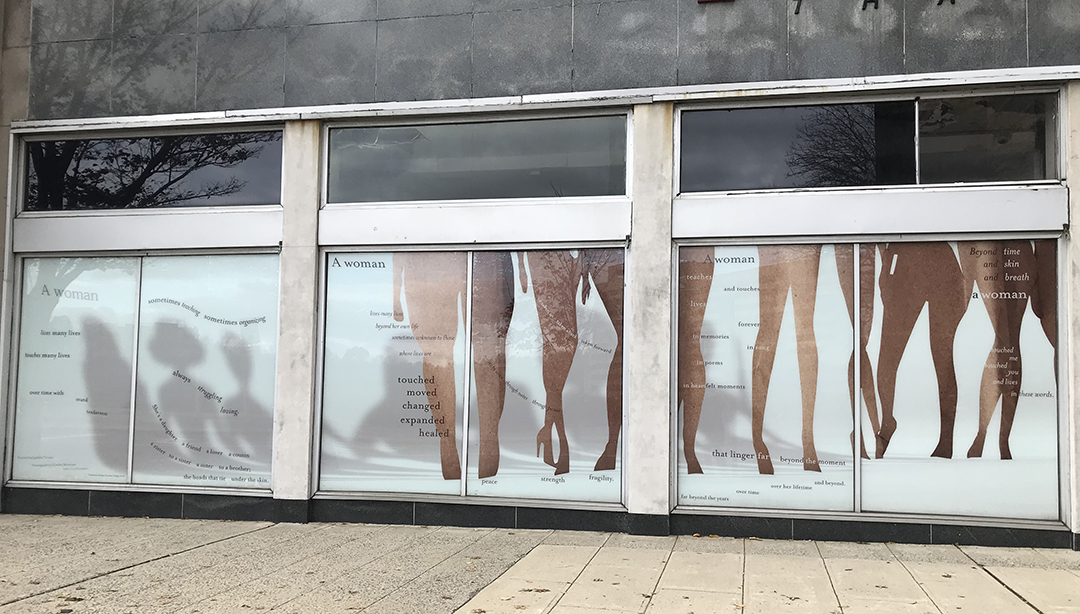 A Woman - Emily Bottner with Aric Knowles
November 2016 - present
230 East Post Road - 55 South Broadway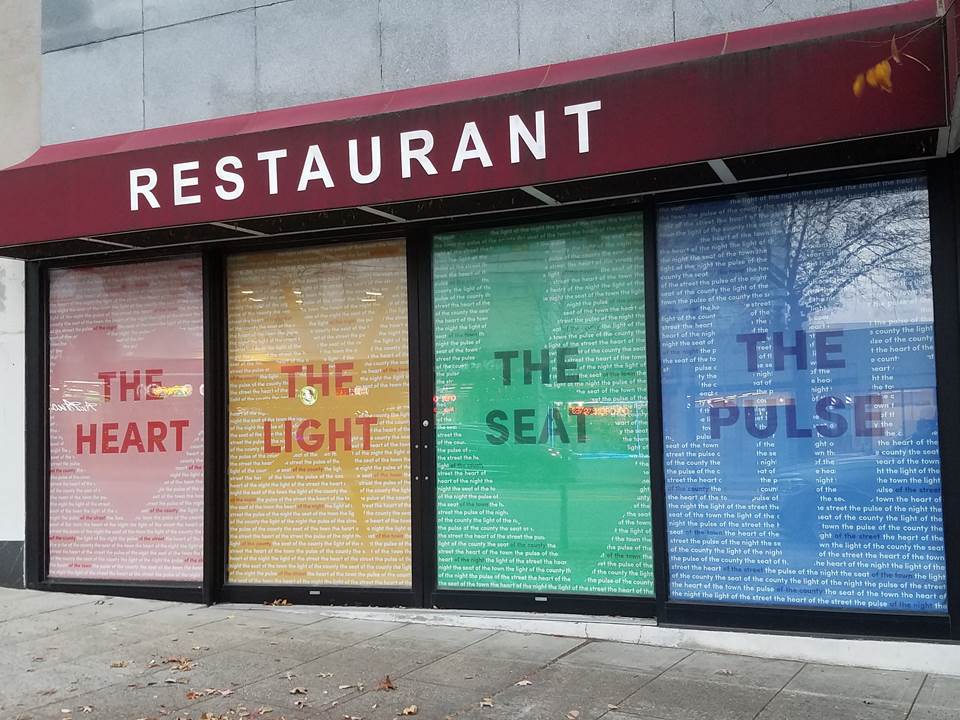 Seat of the County - Sarah Yalaju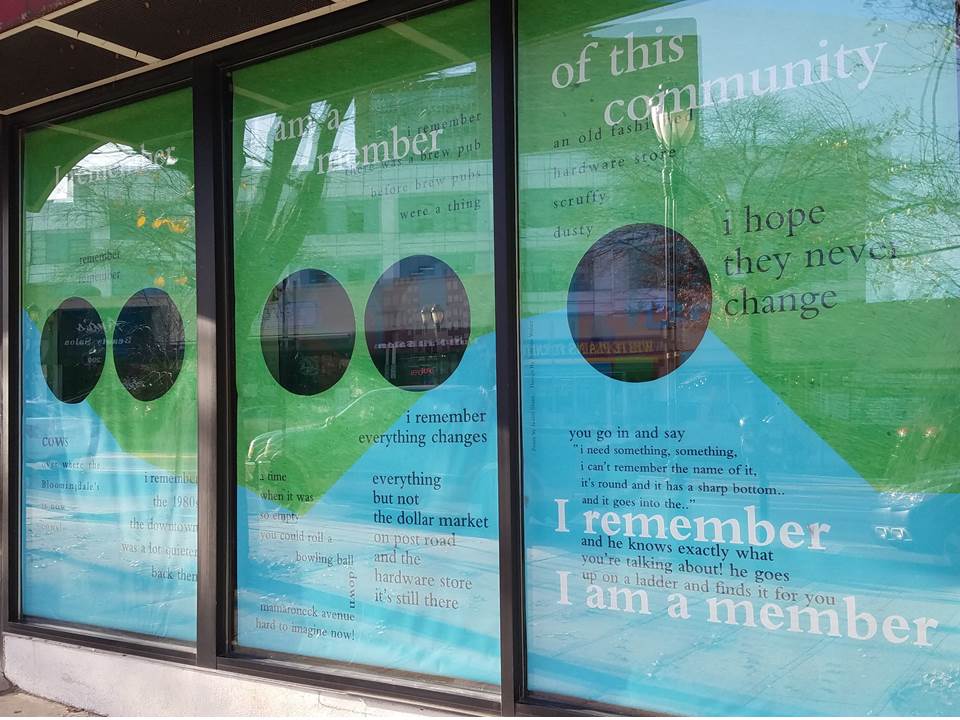 Cows? It Was Quieter Back Then - Julianne Waber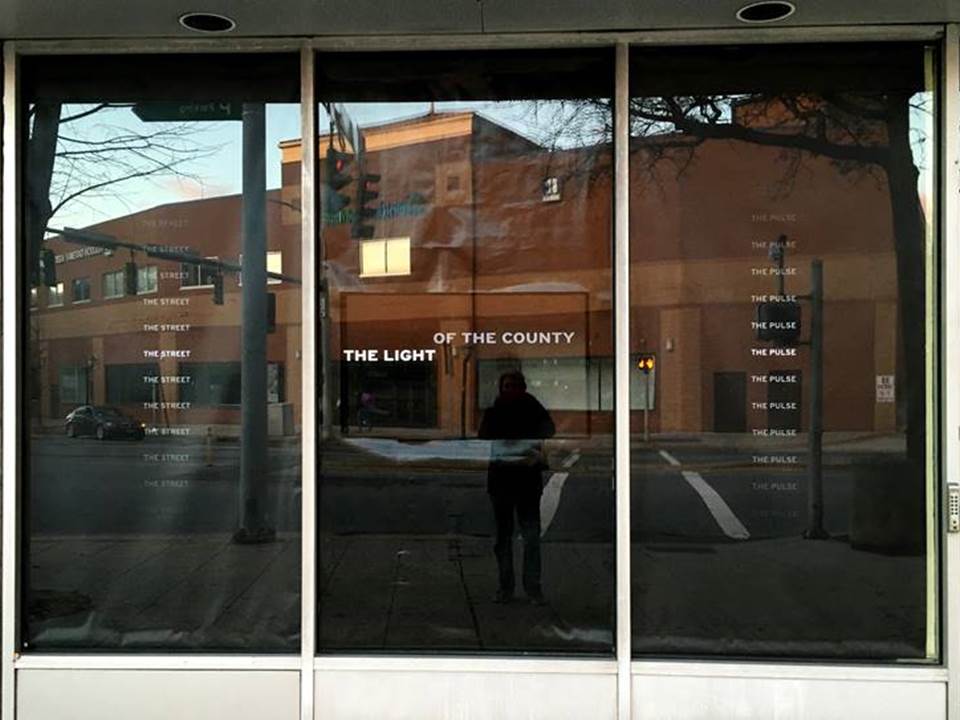 The Seat, The Light, The Pulse, The Heart - Paige Nehlsen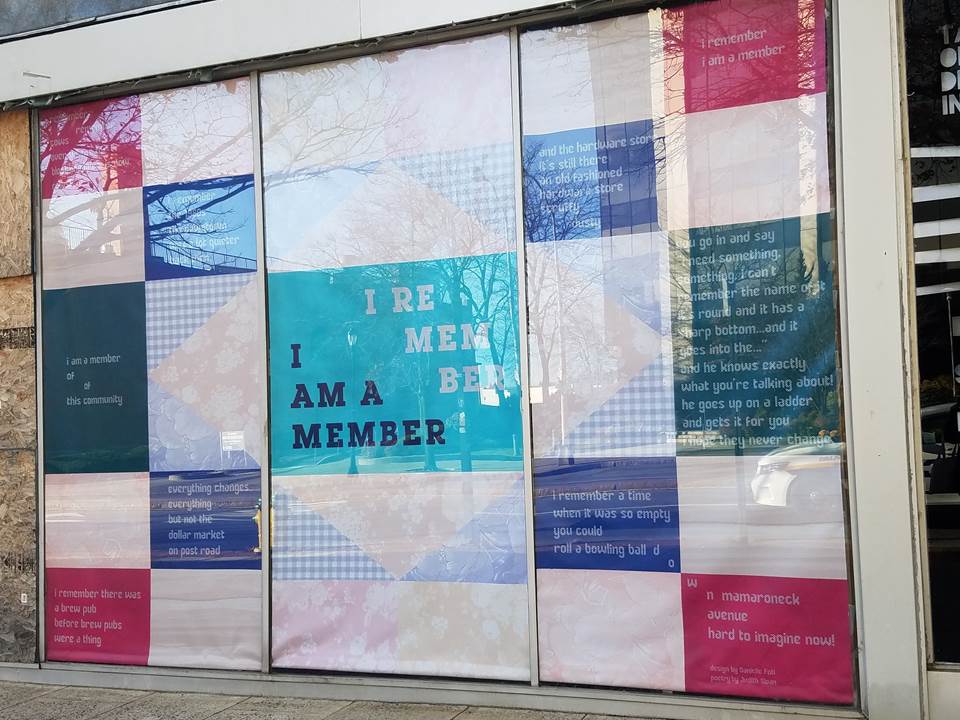 I Remember, This Community - Danielle Foti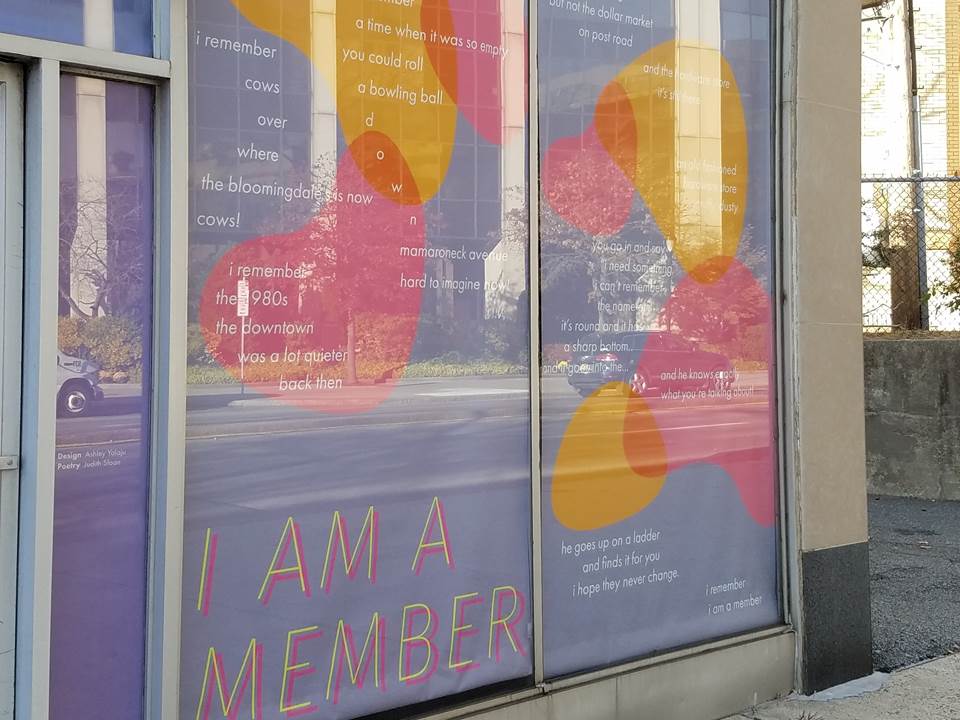 I Remember, I Am a Member - Ashley Yalaju
November 2015 - present
29 Court Street
Project Manager: Brittany B. Brandwein                 Asst. Project Managers: Alison Malecot and Danielle Foti  
Art handlers: Alex Theodoropolous and Laura Krapacher with support from Brian Bochow and Christina Coppola 
Special thanks to: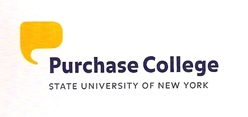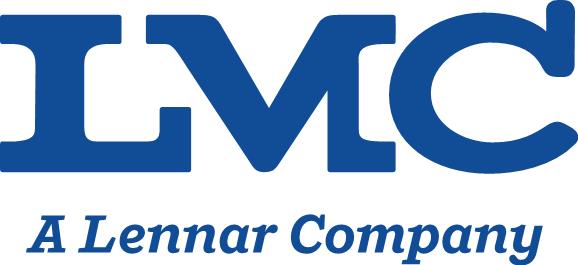 Anonymous, West-Ex Associates, and The White Plains Library's People & Stories: Oral History Project
Newsletter
Our newsletter, loaded with current information, comes out once a week... it's yours for just signing up!