COVID-19 Assistance Program (BIDCAP)
The White Plains BID COVID19 Assistance Program (BIDCAP) is a multifaceted initiative that supplements existing Federal, State and City efforts to support local business owners and their employees. Under the program the WPBID will:
•  Underwrite the balance of half price gift cards  at participating small businesses downtown
•  Provide up to 100 hours of free parking validation codes through the ParkWhitePlains App to participating BID businesses
•  Market downtown White Plains businesses and the above efforts
•  Distribute face masks to BID businesses
•  Partner with Caring for COVID to support downtown restaurants and feed first responders; the WPBID will make matching contributions
BID businesses: Download the enrollment form.
---
Through the BIDCAP program, the WPBID will subsidize gift card purchases at participating downtown businesses, which will allow consumers to buy gift cards at half price. A customer can purchase a gift certificate up to $200 at half cost at participating BID businesses and the WPBID will underwrite the balance for the business.
With this program, customers get a great incentive to shop downtown and support their local businesses, and the business owners receive much needed revenue during these austere times.
Purchase half-price gift cards directly through these businesses:
•  The Brazen Fox
•  Don Coqui
•  Farida Skin Care Studio
•  The Foot Care RN
•  La Bocca Ristorante
•  Lazy Boy Saloon & Ale House
•  Little Drunken Chef
•  Maria Hair Therapy
•  Papi'
•  Phatburn
•  Reconnect
•  Ron Blacks Beer Hall
•  Salon Flair
BID businesses: Download the enrollment form.
---
Through the BIDCAP program, the WPBID will pay for 100 hours of free parking for participating small businesses that are located downtown. This initiative is being done to make it easier for people to come downtown as emergency order regulations are lifted. Parkers must use the ParkWhitePlains app to pay for their parking. Each participating business will be given special codes that they then can distribute to their customers for a discount towards their paid parking fee. While supplies last.
More Information To Come
BID Businesses: Download the enrollment form.
---
As COVID-19 has quieted in Westchester right now, the Caring for COVID fundraising campaign has been paused. Thank you all for your care and contributions!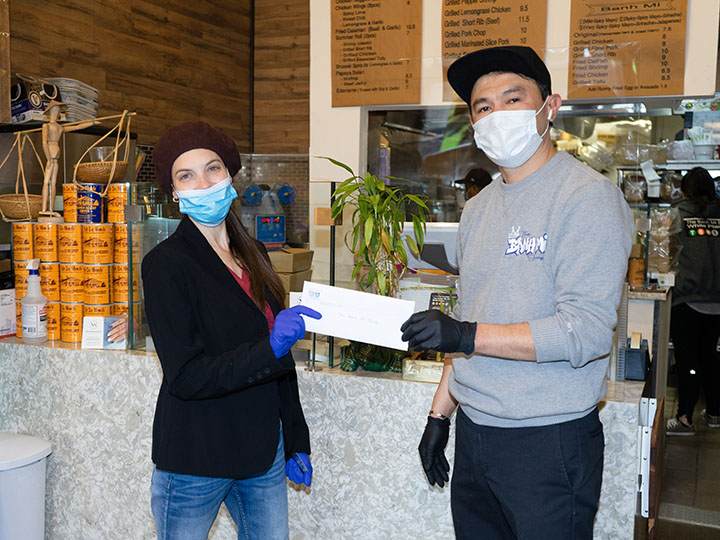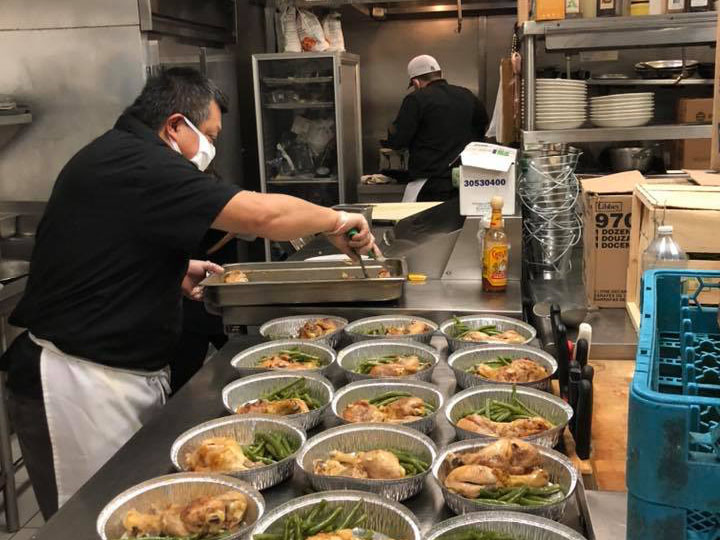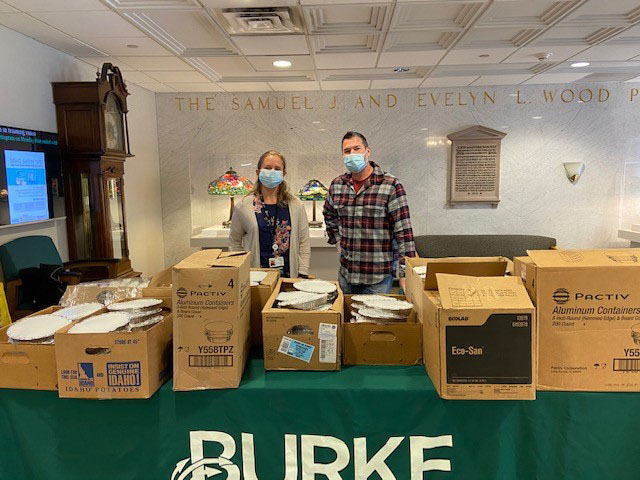 Caring for COVID was established by Melissa Tomlin of White Plains and Aubrey Graf-Daniels of Edgemont, to support local White Plains restaurants, while simultaneously helping our emergency responders fighting this virus. The White Plains BID and Caring for COVID have now partnered to raise funds to make food purchases at downtown restaurants and coordinate delivery to hospitals, rehabilitation centers, nursing homes and others on the front lines.
The White Plains BID has committed to matching up to $100,000 of all donations invested back into small businesses within the White Plains downtown BID on behalf of Caring for COVID.
Read the News12 article - Staying afloat: White Plains BID matches donations for downtown restaurants
To contribute:

Checks can also be made payable to:
White Plains Downtown District Management Association
235 Mamaroneck Avenue, Suite 200
White Plains, NY 10605
Newsletter
Our newsletter, loaded with current information, comes out once a week... it's yours for just signing up!