March 10: St. Patrick's Day Parade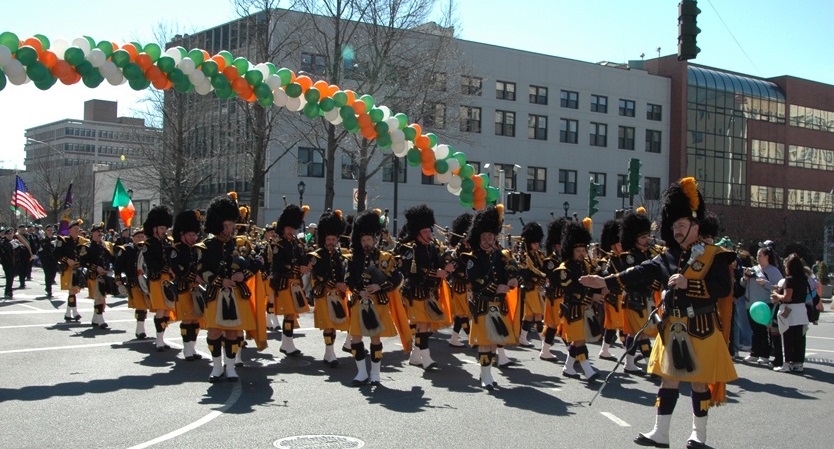 Saturday, March 10 at Noon
Starting at Old Mamaroneck Avenue at Livingston Avenue
The parade ends on Main street at City Hall.
The White Plains Parade has grown exponentially, and last year had Five Divisions, with over 26 musical performances, five floats, and 90 groups participating.
Between noon and 4pm, watch the parade from the sidewalk and enjoy a drink from the following bars:
Brazen Fox
Brother Jimmy's BBQ
Hudson Grille
Lazy Boy Saloon
Ron Blacks Beer Hall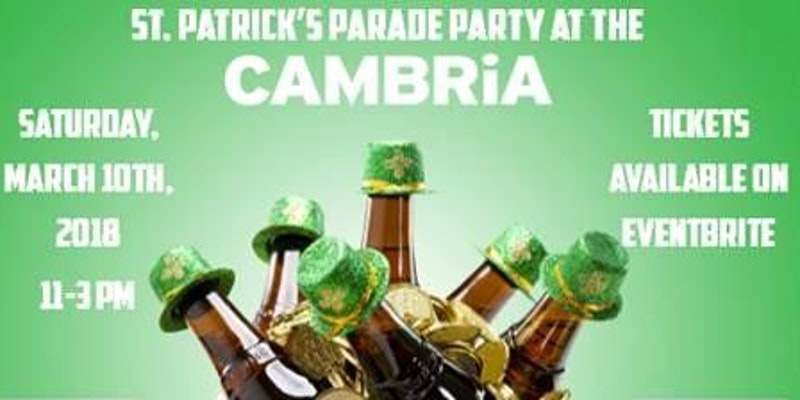 On Saturday, March 10 from 11 am to 3 pm, watch the White Plains St. Patrick's Day parade from the 3rd floor outdoor terrace at Cambria Hotel & Suites! Join them for an Irish Brunch Buffet & Live Music ft. The Irish Band. Until March 7, use discount code BID10 to get 10% off the ticketed price.
Learn more and purchase tickets.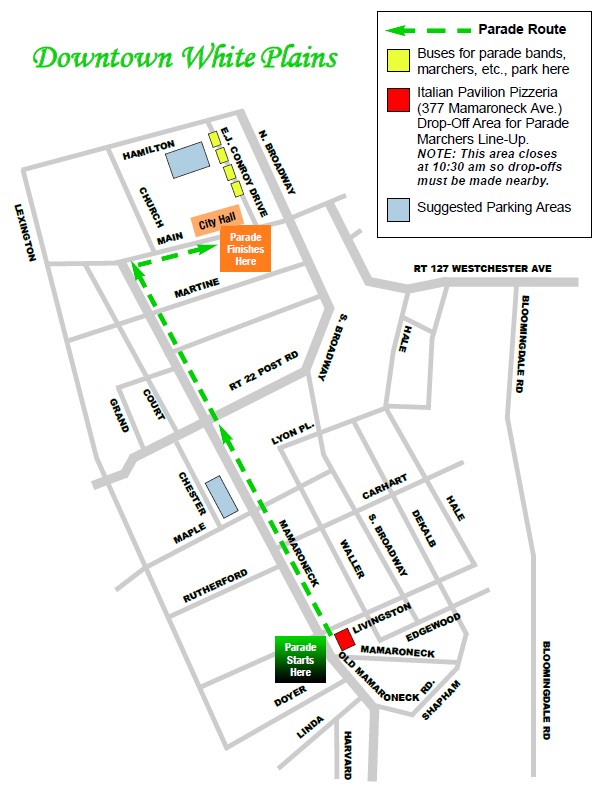 Newsletter
Our newsletter, loaded with current information, comes out once a week... it's yours for just signing up!