March 11: St. Patrick's Day Parade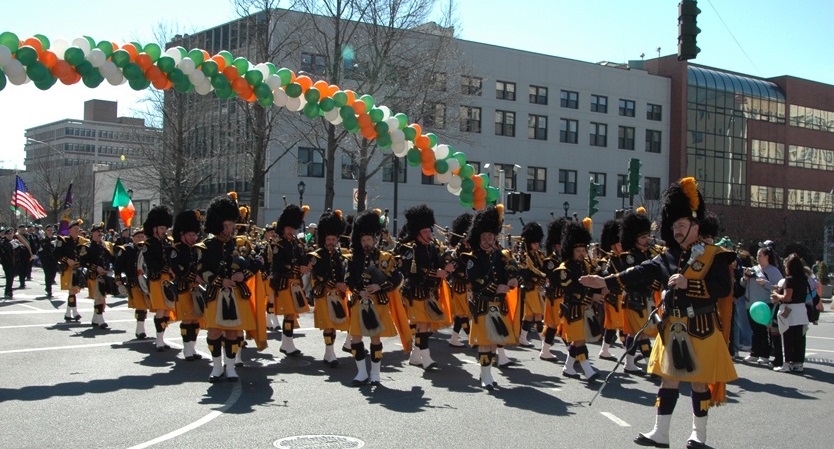 The 20th Annual White Plains St. Patrick's Day Parade is on Saturday, March 11 starting at noon! The parade will follow along Mamaroneck Avenue starting at Old Mamaroneck Road and ending on Main Street by City Hall. Be sure to visit the many restaurants and bars along the parade route for Saint Patrick's Day specials!
This year there will be a temporary service break at participating bars from 7pm to 9pm. All patrons must exit at 8pm and the bars will reopen at 9pm.
Schedule:
9 am: Celebration Mass - Our Lady of Sorrows, 920 Mamaroneck Avenue
Noon: Parade Begins - Old Mamaroneck Road and Livingston Avenue
6 pm: Outdoor Viewing Area Closed
7 pm: No Alcohol Service until 9 pm
8 pm: BAR BREAK (all patrons must exit)
9 pm: Bars Reopen
The following bars are participating: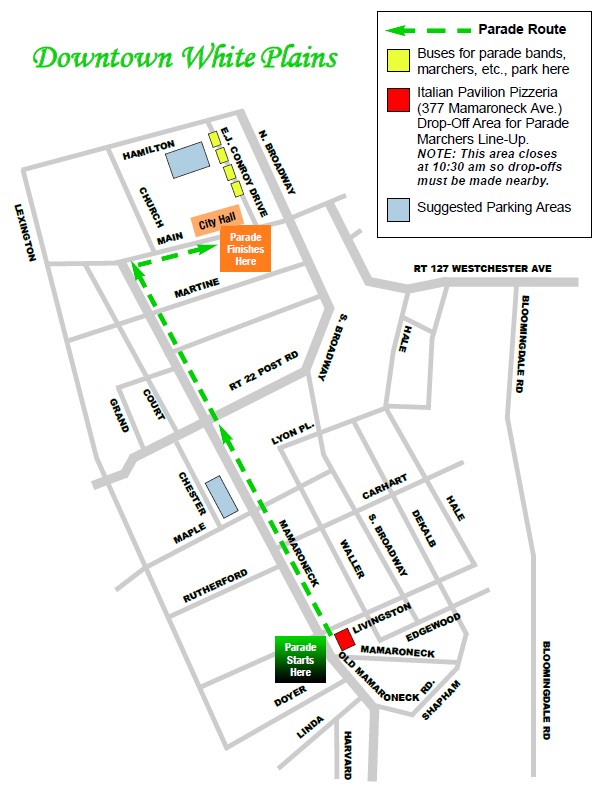 Newsletter
Our newsletter, loaded with current information, comes out once a week... it's yours for just signing up!